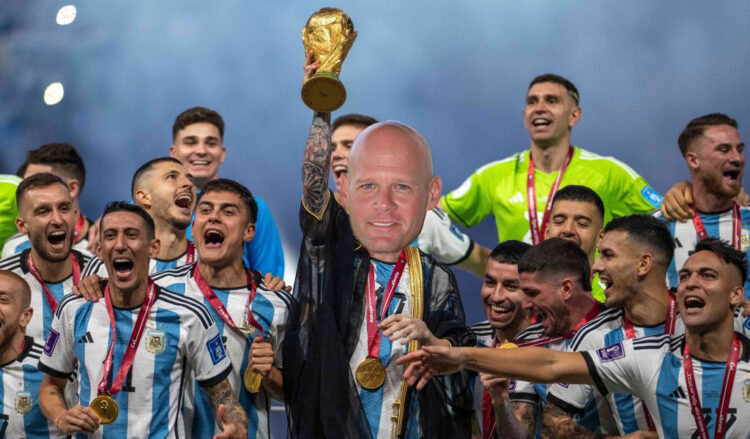 MODERN DAD | By Jon Show
Dec. 31. Every once in a while my mom asks me why I still play in a soccer league and I never have a good answer.
It has nothing to do with exercise. I can do that at the gym and not deal with aching hips and a sore groin two days after a game.
It's certainly not about reliving any glory days or proving anything to myself or anyone else.
Whenever she brings it up I usually just shrug my shoulders and say, "I dunno?"
Setting the lineup
Our team is named Legacy FC, which is meant as a classy way to refer to a group of players past their prime. The name was coined at the Legacy pool where members of our team were drinking beer one weekend.
Robbie is our manager and the engine of our team. He anchors the defense and once requested to play forward because, and I quote, "I've been watching a lot of Premier League and want to try a couple things out."
Robbie's girlfriend Shannon usually comes to the games because she's his girlfriend. I asked the Mother of Dragons if she ever wanted to come to a game and she said, "Why?"
There's Old Dave, who is my neighbor and the youngest guy on our roster at 36. He runs the most and scores lots of goals and regularly boasts of his stamina while complaining about aches and pains to a group of people ten years older than he is.
New Dave is older than Old Dave but newer to the team so his name is New Dave and that is what he's actually called during games. New Dave controls the middle of the field.
New Dave is neighbors with Dan, who plays in the back with me and Robbie. Dan is a mild-mannered guy but was once red carded after a profane verbal exchange and had to watch the remainder of the game from the sidelines while standing next to his daughter.
Murph and I grew up together. He's our outside playmaker and is constantly asking everyone to get wider. He once pulled his calf during warmups by simply lifting up his foot.
Jim grew up playing soccer with Robbie and can play up top or in the back. He's mellowed remarkably in old age. I don't believe he's been kicked out for fighting or verbal dissent in at least two years.
Ricky, our stonewall of a goalie, smokes cigarettes and drinks tequila after games because he's the goalie.
Each team has one female on the field at all times and we think we have the best one-two punch with Lynn and Chera. I should point out that no one on our team knows how to correctly pronounce Chera's name.
Tony is our oldest player at 49 and his attendance at games is best described as infrequent. This season he accidentally rammed into the same woman a couple times and she belted out, "Do you just run into walls while walking?"
Our league referee is Fernando and, while he's not on our team, he kinda feels part of it. Does that mean we get calls during the game? No. His enforcement of offsides changes every week.
Victory denied
Years ago we competed in both the under 30 and over 30 divisions so we played two games on Sunday nights, but once we hit our mid-40s we just dropped down to the over 30 division and now we drink beer after our one game.
Our postgame tradition includes hoisting Sour Monkeys from Victory Brewing – we toast a Victory to victory. I have been begging the brewery for months to be our jersey sponsor. I even sent them a mocked-up jersey with the Victory and the Sour Monkey logos.
Alas, Courtnie in marketing never responds to my emails.
Three peat
This season ended the same as the last two – with us hosting the trophy as league champions – but the
road to the title was a little bumpier.
The semi finals went to overtime and, with a minute remaining on a chilly night, Old Dave served up a perfect ball on the back post. Murph would've headed it home in his 30s but in his mid-40s was only able to drop it back into the box. I put the ball in the back of the net for what Old Dave insisted on calling my first goal in seven years.
Later that night when everyone was gone, the three of us, clad in down jackets and warm up pants, recreated the goal. The video is equally idiotic and glorious.
The following week we started strong in the finals. New Dave netted an early goal but we went down 2-1 in the second half because of some mistakes on defense.
New Dave knocked in the equalizer almost immediately and tied it up a few minutes later.
We earned a corner kick with only seconds left in regulation. Old Dave served a low cross that pinged around the goal line and it looked like Lynn might have the game winner but the ball squeaked out one more time.
The ball landed at Jim's feet and he punched it home.
Final whistle. Trophy pic. Victory beers.
Later that night, showered and hopped up on Advil, I laid on the couch and opened up Instagram. Earlier that day I'd taken Future Man to Durham to play lacrosse with his buddies and I thought it would be fun to post pictures of both of our teams.
The caption read:
"The older you get the more you realize playing sports ain't nothing more than running around having fun with your friends."
I guess I finally figured out the answer to my mom's question.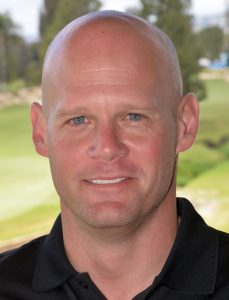 Jon Show lives in Robbins Park with his wife, who he calls "The Mother of Dragons." Their 13-year-old son is "Future Man" and their 10-year-old daughter is "The Blonde Bomber." Their dog is actually named Lightning.