Contact Cornelius Today!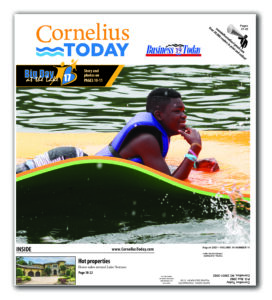 Cornelius Today is a local newspaper which contains news and information for Cornelius citizens not available anywhere else in Lake Norman.
• Mailed to every residence and business in Cornelius.
• This includes over 900 homes in The Peninsula
• Profiles of Cornelius' people, personalities, places and events
• Monthly Features – Home Sales, Business Today, Modern Dad
• Highlighting education news which is important to parents and families.
• Transportation and zoning changes that impact land and neighborhoods
• Politics that affect your local community
• Local service club news – Cub Scouts, etc.
We'd love to hear from you. Please submit your press release, upcoming event or any other topic and we will get back to you as soon as possible. You can also call us at 704-895-1335.
For marketing partnerships, contact Creative Director, Jason Benavides at production.todaypubs@gmail.com or Gail Williams at gail.todaypubs@gmail.com.