Jan. 6. By Dave Yochum. Alton's Kitchen & Cocktails will close Jan. 29 after a long run in Jetton Village. New owner Rad Bennett will reopen about a month later with a new concept, "our take on a modern Southern steakhouse."
New name
It will be called "Peninsula Prime Seafood & Steakhouse," Bennett, CEO of Cambridge Hospitality Group, said.
Other holdings here include Jack's Corner Tap in Magnolia Plaza and Tropicana and Kat's Seafood Kitchen a few blocks east on West Catawba.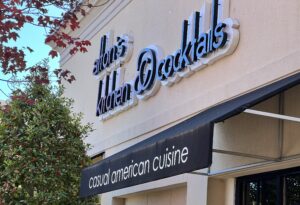 Renovations
A six-figure interior refresh will include new furniture, lighting and acoustics as well as a new sound system.
Reopening
Reopening is planned for early March. Peninsula Prime will employ 60-70 people, Bennett said. Alton's will be open for Charlotte Restaurant Week Jan. 21-30.
Update: Alton's namesake
Original Alton's owners Al Updike and wife Heather Clark opened Alton's in 2010. They continue to own and operate Table 31 restaurant in Mooresville.