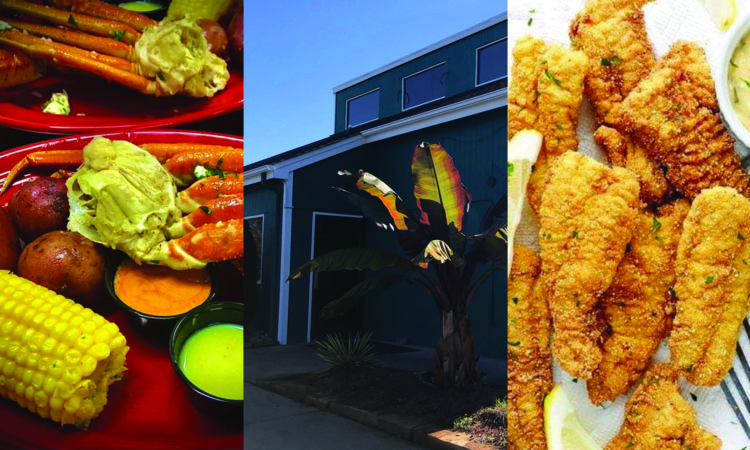 Feb. 2. After years of being a go-to night spot in Cornelius and even a breakfast meeting place, the former Lake Town Tavern is now a seafood restaurant, with a new name and the same ownership.
Kat's Seafood Kitchen debuted in January with a $100,000-plus upfit, new furnishings and menu complete with littleneck clams, ahi tuna, seasonal fish dishes and seafood gumbo.
The change wasn't due to strict COVID regulations on bars, Bennett explained: "We had a full-service kitchen."
Concepts have a life span
"We felt like Lake Town had served the community a long time and had run its course," said Bennett, who is also co-owner of Jack's Corner Tap in Cornelius.
The new eatery is "total mindset and culture change," according to co-owner Rad Bennett.
Work in progress: New sign coming, more interior work under way and plans for a new outdoor area this spring.
Future plans for new locations? "We are exploring options in Huntersville, Davidson and Mooresville at the moment," Bennett said.