April 11. The search for Madalina Cojocari, who was last seen publicly Nov. 21, continues, but as the five-month mark approaches, Cornelius Police will hold a birthday party for her at 6 pm this evening next to the Police Station.
It is her 12th birthday.
There has been very little new in the case which so far has centered on her home in Victoria Bay.
Her mother and step-father, Diana Cojocari and Christopher Palmiter, remain in custody with bail set at $250,000 and $200,000 respectively. Police say there were no prior domestic calls at the tidy two-story home.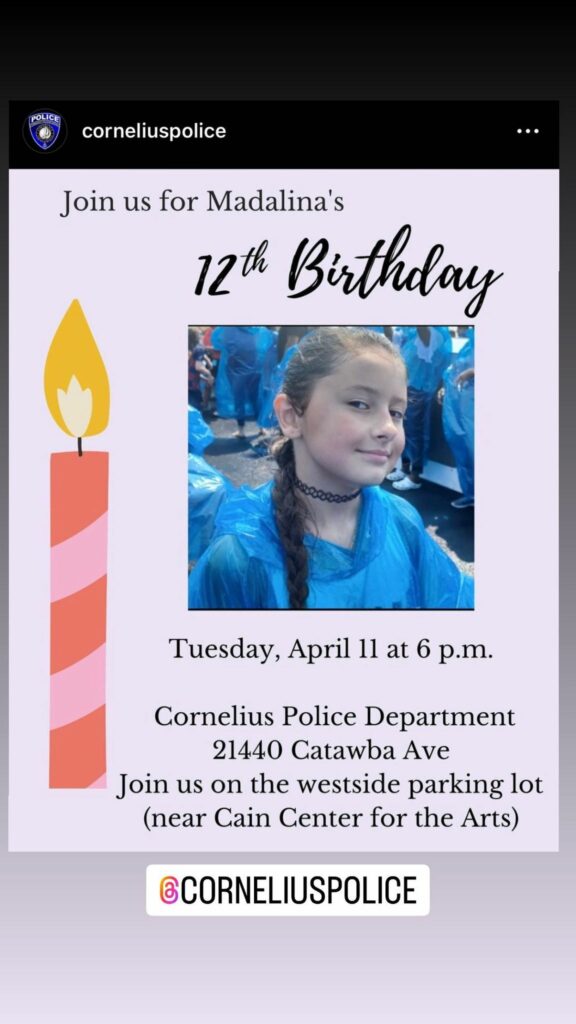 Madalina's birth father is in Moldova and is not part of the investigation, Chief David Baucom said last month.
Recap
Nov. 21: CMS video shows Madalina getting off a school bus in Victoria Bay.
Nov. 23: Date that Diana Cojocari says she last saw Madalina, at 2200 hours. Mother, stepfather also argue.
Nov. 24: Date Palmiter says he drove to Michigan to "pick up items."
Dec. 15: Mother, step-father report Madalina missing
Dec. 17: Mother, step-father arrested
Feb. 14: Multiple law enforcement officers revisited the home with a K-9 unit.
Cornelius Police are continuing to investigate the case. Residents with any information are encouraged to contact CPD by calling 704-892-7773 or 1-800-CALL-FBI.