Oct. 23. By Dave Yochum. With many people who work in Cornelius—including first responders and teachers—living elsewhere because of the high price of houses and apartments, it's a good thing to support affordable/workforce housing. There would be other benefits as well, including less traffic and more diversity.
We asked the two mayoral candidates how they would ensure that the town is addressing the affordable housing crisis.
For last month's questions and overview, click here.
DENIS BILODEAU
My answer is similar to the previous question and requires effective communication through many channels to address this regional issue.
The mayor's position opens a seat at the table for many opportunities to learn about and participate in regional housing activities. Cornelius has identified employees, first responders, teachers and the elderly as the demographic we can most likely assist.
The CDC, Smithville Revitalization project and the resident employee stipend are leading the way for our town.
I participated in the Housing Task Force and believe we should work together with our neighboring towns to address this regional issue. I introduced a budget amendment that quickly responded to a senior rent increase however we cannot do it alone.
I would like to see our town develop metrics and a target for the impact we are making with these organizations and our salary stipend for employees.
Early Voting starts at Cornelius Town Hall and 18 other sites starting Oct. 26 through Nov. 4. Election Day is Nov. 7.
WOODY WASHAM
90% of the people who work in Cornelius cannot afford to live here – that is not acceptable. Police Officers, Firefighters, nurses, teachers, retail workers and town employees are part of this workforce housing concern! My Mayor's Task Force on Affordable Housing did an awesome job to set short-term objectives and long-term mission.
A part of their superb recommendations was establishing a Community Development Corporation (501-3c) that is independent of the town but connected through mission, town needs and some advice and support. The CDC will provide rental/homebuyers assistance, financial education and consultation for qualifying applicants.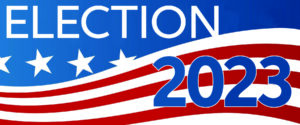 The Smithville Community Coalition can be supported as beneficiary to some of the CDC fund raising efforts and grants as well. As mayor, and through my many relationships, I will assist in connecting the CDC to many funding opportunities throughout the region, state and nation.
Actually, I just presented them a check of $250,000 from an anonymous donor to this cause. Other Cornelius mayors have tried – but thankfully, we are now on our way to finding and providing solutions. My experience and relationships will allow us to progress and succeed!