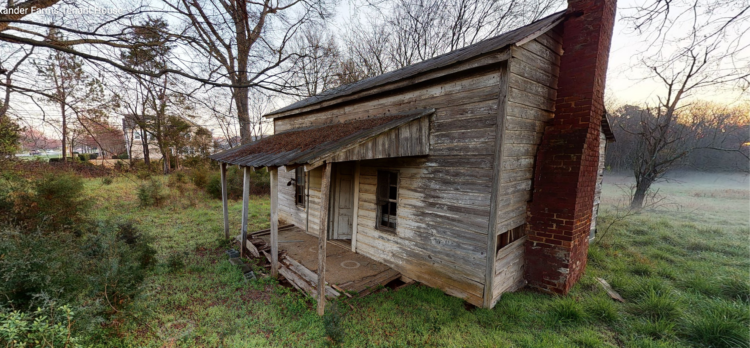 April 6. By Dan Morrill/Preserve Mecklenburg. J. Wilson Alexander (1887-1972) owned and operated a large cotton farm in Northern Mecklenburg. Cotton was a labor-intensive crop. It took a lot of people to plant, cultivate, and harvest cotton. Most of the labor was provided by sharecroppers and tenant farmers. They lived in modest houses on the farm. Mecklenburg had hundreds of these houses until the Great Depression of the 1930s. Very few remain. For a virtual tour, click here.
J. Wilson Alexander won the State prize in 1929 for producing more cotton per acre than any other farmer in the entire State of North Carolina. A member of Bethel Presbyterian Church, he was active in community affairs. He served for many years on the Mecklenburg County Board of Education. He was a member of the Board of Trustees of North Carolina A&T. He was instrumental in bringing electricity and paved roads to rural Mecklenburg.
"Saving the tenant house was very important to me as it retains an element of our community's history," said Mayor Woody Washam.
Cornelius Today is hosting a Newsmakers Breakfast April 21 on Historic Preservation from a local perspective. Tickets are $14. To RSVP, call 704-895-1335.