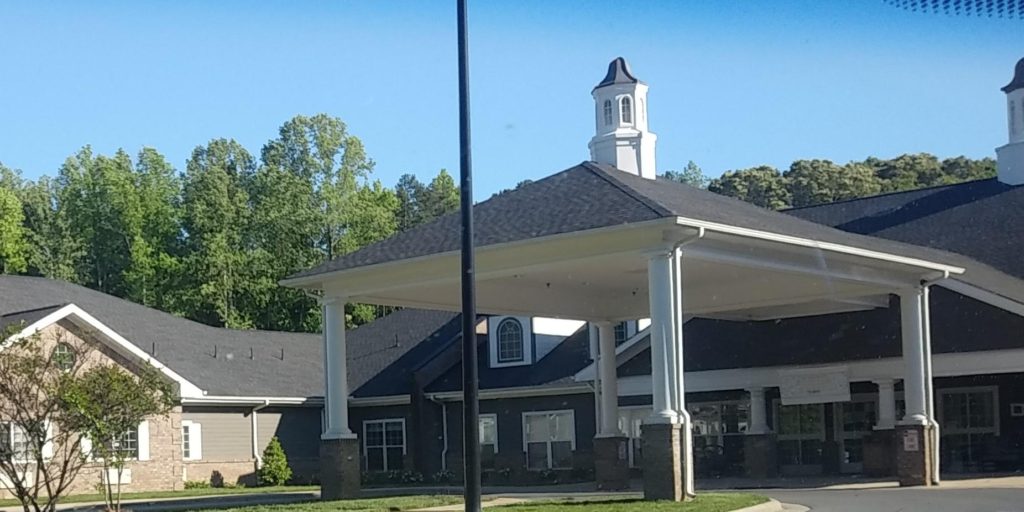 May 5. By Dave Yochum. There have been three more patient deaths at Autumn Care of Cornelius, making 17 total at the nursing home on Zion Avenue in Cornelius.
The NC Dept. of Health & Human Services reports 21 cases among staffers, and 39 among patients. The number of cases among staff members remained the same from Friday of last week to today. The number of cases among patients rose two, from 37 late last week.
The nearby hotspot appears to have the second-highest death tally of any nursing home/congregate living facility in the state. Louisburg Healthcare & Rehab Center in Franklin County has had one more death. The Citadel at Salisbury in Rowan County also has 17 deaths, according to NCDHHS.
Autumn Care Cornelius has had more than three times as many deaths as a previous Mecklenburg County hot spot, The Social at Cotswold, with five total deaths. To view the statewide nursing home data, click here.
Employees at Autumn Care interviewed by Cornelius Today said there was a lack of personal protection equipment for staff, a common problem across the healthcare as COVID-19 overwhelms supplies of face masks and, in particular, gowns.
COVID-19 can strike any adults, but the morbidity rate for those over 65 soars.
No oversight by town
Town officials apparently have no oversight over congregate living facilities.
Instead, communicable disease outbreaks are reported by the nursing homes to the county health department, which initiates an outbreak investigation. Work done by the county health department will identify those needing to be tested. Depending on testing capacity, clinical scenario, and circumstances of the facility, the health department will advise on testing though a hospital, commercial laboratory, or the State Laboratory of Public Health.
Mecklenburg County Health Director Gibbie Harris said the county is looking into how the virus got so bad at Autumn Care.
The county health department did not respond for further comment.
Medicare survey
Autumn Care in Cornelius got below average scores in a recent Medicare survey. Its parent company, which acquired Autumn Care last year, recently paid $10 million to settle whistleblower allegations involving fraud, although none of the alleged false billing incidents occurred at the Cornelius location.
When the history of 2020 is written, it will be abundantly clear that government at all levels failed to react strongly enough to protect our most vulnerable people."

—Dave Gilroy
Joshua Wood, administrator at Autumn Care in Cornelius, could not be reached for comment.
The 102-bed facility opened in 2015 on property leased from Mt. Zion United Methodist Church. The vision then was a multi-facility senior campus so that the elderly could "age in place" in Cornelius. Rev. Jonathan Marlowe, co-senior pastor of Mt. Zion, declined to comment.
These are challenging times in the world of elder care. NCDHHS says the total number of COVID-19 cases in nursing homes statewide has reached 1,895 as of this afternoon.
"The industry is under huge pressure to do a better job protecting our elderly," said Town Commissioner James Duke.
Statewide there have been 211 deaths in North Carolina nursing homes.
The 17 deaths at Autumn Care in Cornelius represent 8 percent of the total nursing home deaths statewide.
Former town commissioner Dave Gilroy said, "the full horror of what's happened at Autumn Care is coming to light now."
"When the history of 2020 is written, it will be abundantly clear that government at all levels failed to react strongly enough to protect our most vulnerable people," Gilroy said.