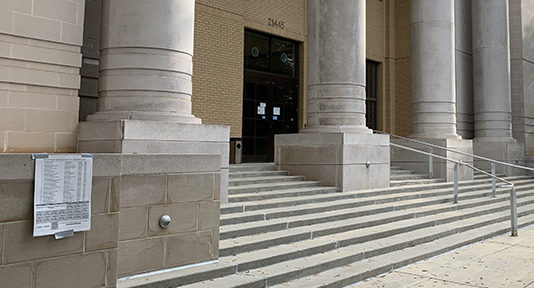 Nov. 23. By Dave Vieser. A triple header of controversial public hearings originally set for Dec. 7, which could have attracted a large crowd to Cornelius Town Hall, has been split up to avoid any possible issues with COVID-19 regulations. The only hearing that remains on the Dec. 7 agenda is developer Jake Palillo's rezoning request for a mixed-use project on West Catawba Avenue near Harbor View Drive.
The other hearings have been rescheduled for later in December or January.
"For many reasons, we need to spread these out," said Commissioner Jim Duke. "It's a really bad idea to hold three controversial hearing on a single night."
Indeed, the town soon rescheduled two of the hearings.
The public hearing for the 199-foot Cottonwood Cell Tower has been moved to Monday, Dec. 21. The town will be sending out revised mail notices, as per Town Code requirements.
Town Manager Andrew Grant also said that the hearing for Mayes Meadows has been switched to Tuesday Jan. 19. Since the Palillo and Mayes Meadows hearings are their first, no decision will be made by the board on either of those items.
More detailed Information on the various projects can be obtained by going to web site www.cornelius.org, and accessing the projects section.