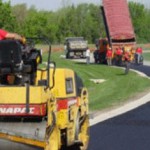 Aug. 16. By Dave Vieser. The Cornelius Town Board approved an $883,500 contract which will fund the resurfacing of town-maintained roads at Monday night's meeting. Albemarle-based NJR Group had the lowest bid out of the five companies who responded.
There is a total of 5.2 miles to be resurfaced. Work should begin this fall and must be concluded by June 30, 2023 with the exception of the Catawba Ave/Town Hall segment which must be done by Dec. 31, 2022.
Here are the roads:
Forest Shadow Circle between Sam Furr and Forest Shadow
Mary Ardrey Circle from the cul-de-sac to the circle
Schooner Drive between Torrence Chapel and the cul-de-sac
Charles Towne Lane between Jetton Road and Bethel Church
Sandy Cove Road between Schooner Drive and the cul-de-sac
Willow Leaf Lane between both Ruffner Drive intersections.
Cornelius St/Ct from Old Statesville to the circle
John Connor between Jetton Road and Springwinds Drive
Betty Stough between Stough Farm Road and Mary Ardrey
Shadow Bark Drive between Forest Shadow and the cul-de-sac
Senlac Lane between Torrence Chapel and the circle
Northport Drive near Bel Air Court
Catawba Ave. from Town Hall crosswalk to Jane Crump
Last night's meeting was unusual in that neither Mayor Woody Washam nor Mayor Pro Tem Dave Gilroy were in attendance. As a result, Commissioner Denis Bilodeau was selected by his fellow commissioners to chair the meeting.