Aug. 3. By Dave Vieser. The Cornelius Town Board unanimously approved a rezoning request for The Venue, a five-story, mixed-use project planned for South Main at Hickory Street.
MPV Properties of Charlotte plans to develop up to 70 apartments and 6,000 square feet of ground floor retail, restaurant, commercial and office space.
The proposal had previously unanimously approved by the Planning Board.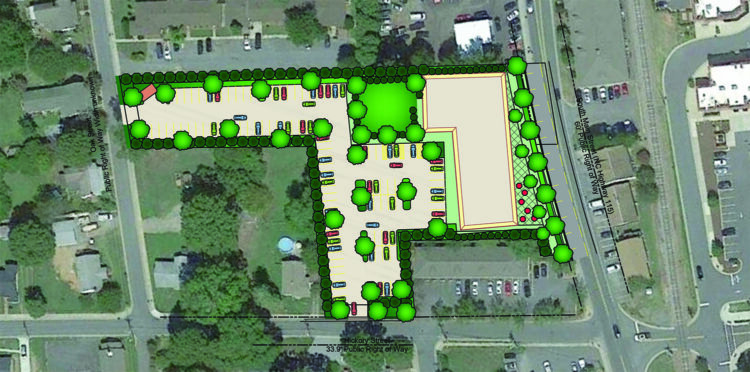 Road improvements
MPV, however, expects that it will be several years before the project is completed. A key component are improvements at the Hickory Street/Hwy. 115 intersection, including a new traffic signal. These improvements are currently scheduled to be installed in 2023.
This is actually not the first time a project has been proposed for this location. In 2007, the Town Board approved a Conditional Use Permit which would have allowed one 22,550 square foot, four story building for retail and office use.
Other action:
—Unanimously approved  Keith Eicher to continue as Planning Board chair. This will be Eicher's fifth and final year as chair. Due to term limits, his term will end in June 2022.
—Confirmed a report from the Mecklenburg County Tax Collector indicating that 99.5 percent of the town's property taxes had been paid during calendar year 2020. This annual tax payment confirmation between the town and the county is required by state law.
—Expressed concerns about the pedestrian/bike crossing at Jetton Park, where a driver hit a cyclist  last week. The issue will be discussed in detail at the town's Transportation Advisory Board Aug. 3 meeting.