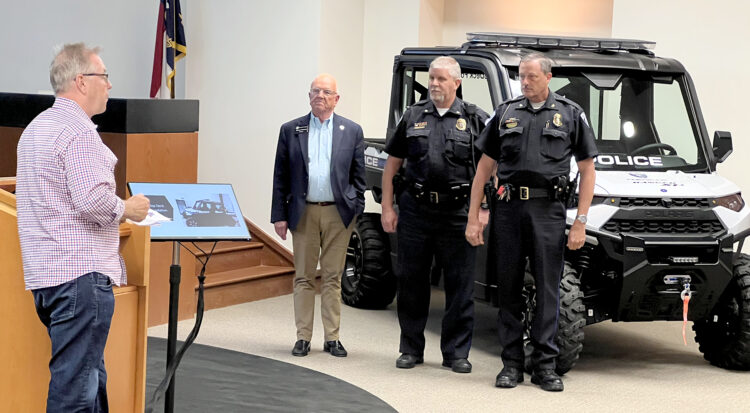 June 7. TopDeck, a local charity dedicated to raising funds to support the morale and mission of the Cornelius Police Department, presented the police with the $38,500 specialty vehicle at Monday's Town Board meeting.
The donation was made possible by a substantial grant provided by Brad Keselowski's Checkered Flag Foundation combined with funds raised by TopDeck. 
A critical feature of the new vehicle is that the UTV can enable an officer to cross multiple types of terrains during one shift. An officer can go from a parade to a dock to a small trail without having to change vehicles.