Jan. 25. By Lisa Sorg/NC Policy Watch. When Colonial Pipeline initially estimated it had spilled 63,000 gallons of gasoline from a ruptured pipeline in Huntersville last August, that sounded like a lot—about twice the amount in a backyard swimming pool.
Now, five months after the disaster, town residents' fears have come true: At 1.2 million gallons, the accident was the largest individual gasoline spill in US history since at least 2000.
To illustrate how many gallons escaped from the pipeline, the "Giant Peach" water tower in Gaffney, SC, holds 1 million gallons of water.
Huntersville Mayor John Aneralla said he is surprised by the dramatic increase in Colonial's estimates.
After months of referring to the problem as a "leak," it has become a "wall crack,"  indicating a much larger break, he said.
"Why with such a large amount of leakage didn't Colonial's monitoring system detect the problem?" Aneralla asked.
32 spills in 20 years
This was not Colonial's first spill in North Carolina, according to federal pipeline accident data. In fact, it was the company's 32nd reported spill in the past 20 years. (There have been no fatalities or injuries attributed to these accidents.)
The other major gasoline pipeline company in North Carolina is Plantation; it had one large spill in 2003, which accounts for most of its total in this century.
Today, we examine the spill numbers for Colonial nationwide and in North Carolina, as reported to the federal Pipeline and Hazardous Materials Safety Administration. The data include inland spills of refined petroleum only, not offshore. Refined petroleum is defined as gasoline, diesel fuel or crude oil.
First a couple of numbers to keep in mind:
42 — Number of U.S. gallons in one barrel of refined petroleum
5,500 — Miles of pipeline operated by Colonial, originating in Texas and traveling through the Southeast to New Jersey
Spills, nationwide and in N.C., in gallons:
14.8 million — Gallons spilled nationwide, by all companies, 2000-2019
920,628 — Of those gallons spilled nationwide, amount by Colonial, 2000-2019
1.35 million — Total gallons spilled by all companies in the U.S. in the entire year of 2000
1.2 million — Gallons of gasoline spilled by Colonial in a single incident: the Aug. 14, 2020, pipeline breach in Huntersville
158,130 — Total gallons spilled, N.C., 2000-2019
58,758 — Of those gallons, amount spilled by Colonial, over the same time period
To continue reading on the NC Policy Watch web site, click here.
About the author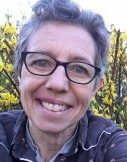 —Lisa Sorg, Environmental Reporter, joined N.C. Policy Watch in July 2016. She covers environmental issues, including social justice, pollution, climate change and energy policy. Before joining the project, Lisa was the editor and an investigative reporter for INDY Week, covering the environment, housing and city government. She has been a journalist for 22 years, working at magazines, daily newspapers, digital media outlets and alternative newsweeklies. Email: lisa@ncpolicywatch.com