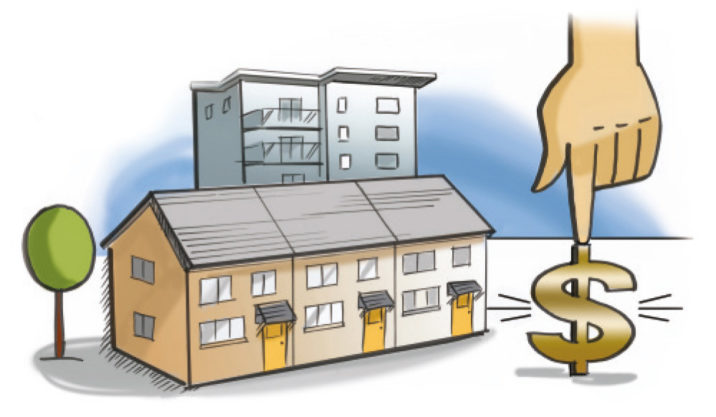 Aug. 9. ANALYSIS. By Tonya Rivens. In the "Live, Work and Play" motto of Lake Norman, much of the focus has been on the work and play aspects.
But Cornelius recently has been fine-tuning the living aspect to include affordable housing.
Mayor Woody Washam says the Lake Norman Economic Development Corp. funded a study in April 2020 through the Urban Institute that found 85 percent of the people who work in Cornelius, do not live in Cornelius.
That study found the lack of housing in the area creates a challenge recruiting to the region.
"Prior to being elected for my second term, I felt there was a big need to at least start the discussion" about affordable housing, Washam said.
In the summer of 2020, Washam created an Affordable Housing Committee that included a diverse group of professionals, elected officials and town employees. The goal was to make an initial recommendation  within six months.
Deputy Town Manager Wayne Herron says the No. 1 topic discussed was that "none of the current policies or ordinances referenced any adopted direction regarding affordable housing or housing in general.
"The committee recommended creating a comprehensive housing plan and the Town accepted the recommendation."
In all, the committee of 16 submitted 13 recommendations in January 2021 and the town adopted them in February.
Other topics of discussion included location and finance, community and neighborhood consensus, and development incentives/maintaining partnerships.
The Rev. Jonathan Marlowe of Mt. Zion United Methodist Church served on the town's affordable housing committee during its first year.
"I do think the faith community has an important role to play,"  Marlowe said.  "When there is affordable housing, not only do businesses benefit because they have their employees and customers contributing to their immediate communities, but all the residents benefit."
Paths to home ownership
Curtis Nivens has lived in Poole Place, a Habitat for Humanity community, for six years. Nivens is a single parent with four children, and he says that Habitat was the only option available for him to achieve home ownership in the area.
"I enjoy that you have the option to live where you work or live close by," said Nivens.
Latonya Donaldson has lived in The Cornelius Village Apartments on Meridian for three years. Donaldson, a single parent with a teenage daughter, works at Davidson College.
"I try to save money to purchase a home; however, it is difficult to find housing that will not force me to go paycheck to paycheck," she said. "I want to take classes on credit repair and home ownership."
The homeless
Families unable to secure affordable housing may become homeless.
There was a homeless community in the woods near West Catawba prior to development in the area. It's estimated now that there are fewer than 10, who may gather near downtown.
The Rev. David Judge of First Baptist Church on Catawba Avenues  says that in the past, the homeless population was more transient.
"When I arrived about six years ago, we created 'go bags' with essentials like food, water, hygiene items, blankets and socks," said Judge. "Today it's more resident homeless with totally different needs like sleeping bags, tents, looking for food, needing to shower, and to wash clothes."
What's next
Herron says the focus is on building affordable housing where you have resources with infrastructure such as transit, churches, grocery stores and things that people need where they live.
"Towns come closer to realizing the 'Beloved Community' that Dr. King spoke about, and which Jesus calls us to embody, when there is safe, affordable housing for all the citizens of a community," said Marlowe.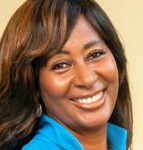 Tonya Rivens is a multi-skilled journalist and is currently heard on Streetz 103.3/100.5 FM, blogs at tonyarivens.com.