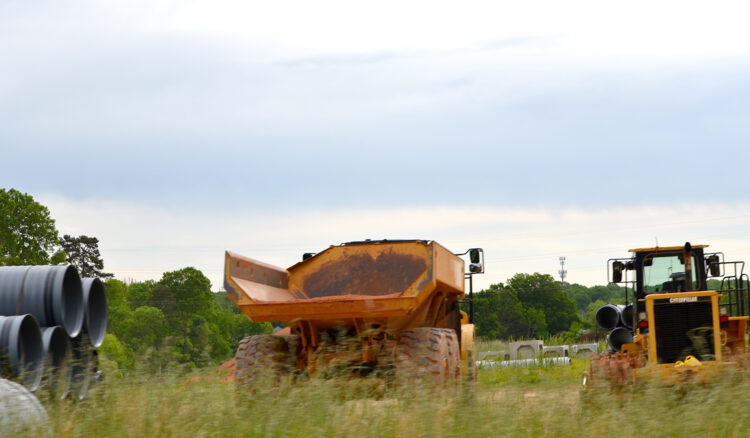 May 10. By Dave Vieser. If you've noticed work has come to a halt at Alexander Farms, the $110 million mixed-use development at Westmoreland and West Catawba, it's not by design.
Various permit delays were the cause, Jesse McInerney of WIN Development in an exclusive interview with Business Today and Cornelius Today.
"Mobilizing to only stop on a project like this is not how any developer likes to do business," he said.
All told, the project is running about a year behind schedule.
"Once you start, you want to keep rolling right through until completion. In this instance we started with all our grading under our grading permit and we thought we would have obtained our master infrastructure permits by now so the site contractor would roll right into that phase. For one reason or another, mostly due to hangups with the County, that did not occur," the Florida-based developer said.
He confirmed that a Lidl grocery store is still one of the anchors.
Work should resume in the near future. The master infrastructure permits are in hand and McInerney said they are "days away" from wrapping up the permit with Charlotte Water.
"Once we have that water permit our contractor will remobilize and we'll be off and running again," he said.
Grading and infrastructure activities will be done by years end, with construction of vertical elements getting under way in 2024.
The development includes 145 active adult units and 70 single-family homes, with retail near West Catawba.
In addition to Lidl, commercial tenants include Papa John's, Jeremiah's Ice and a dental practice.
The historic tenant house will be preserved on the property near the corner of Westmoreland and West Catawba.