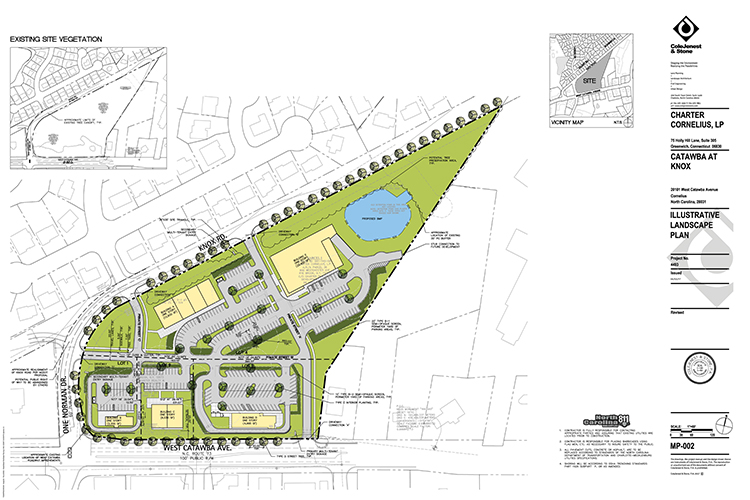 May 11. The approval process for the new shopping center at West Catawba and Knox Road has come to a halt while the town's traffic engineer compiles new data in conjunction with the NCDOT. Cornelius Planning Director Wayne Herron anticipates that the required hearings before the town Architectural Review Board, Planning Board and Board of Commissioners will not resume until late summer.
Soon after the first public hearing in October 2017, the Town started the Traffic Impact Analysis, Herron said.
"However, the DOT required the TIA modeling be done with a newer version of the transmodeler program. The town's engineer, Kimley Horn Associates, needed some more up-to-date transmodeler files from DOT to complete the project. The DOT was able to provide these files to the Town just last month and we expect the TIA draft to be complete around the first week of June," Herron said.
The transmodeler program is a versatile traffic simulation package applicable to a wide array of planning tasks. Herron said once the TIA draft is complete, the applicant—Charter Cornelius LP—will be able to complete their site design.
The 11-acre site would be a combined retail/commercial development. The developer is a New England based firm which has successfully built retail complexes throughout the East.