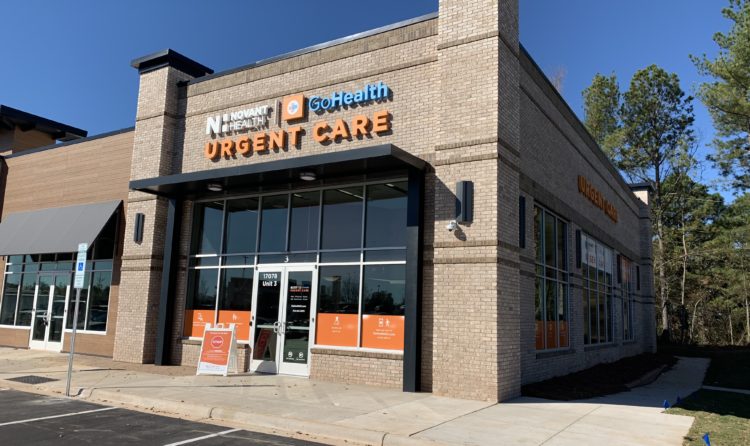 Nov. 17. Novant Health-GoHealth Urgent Care has opened an urgent care center in the One Norman shopping center at Knox Road and West Catawba where ALDI will open later this week. Novan'ts urgent care center offers both rapid COVID-19 testing for patients seeking results in 15 minutes or less, and PCR or lab-based COVID-19 testing.
Patients can opt for in-center or virtual visits. The center, at 17078 Nat Bynum Lane, is fully integrated with Novant family primary care, pediatrics and orthopedics clinics. The hours are 8 am to 8 pm, Monday through Friday;  9 am to 5 pm on weekends and holidays.
Novant Health-GoHealth Urgent Care treats children aged six-months or older and adults for non-life-threatening illnesses and injuries. The center also has on-site laboratory and x-ray services. The center is in-network with most major insurance plans, and offers affordable self-pay rates for patients without health insurance.
More info: https://www.gohealthuc.com/north-carolina/charlotte/Cornelius.