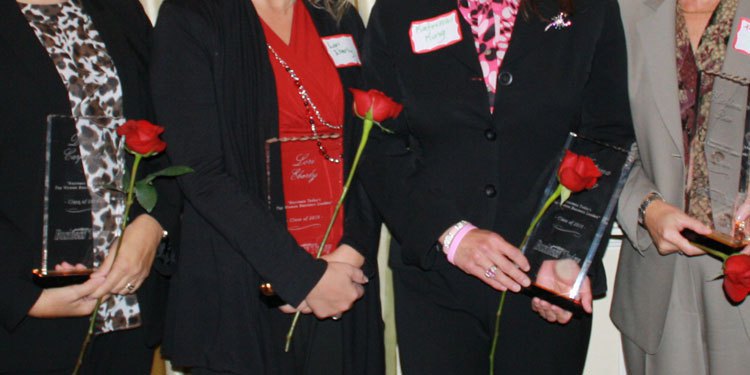 The 2019 judges for Business Today's 15th Annual Top Women leadership awards include women leaders from the worlds of business and politics in Lake Norman and Cabarrus. Apply and nominate online.
All four are prior winners: Cabarrus County Commissioner Diane Honeycutt; Business Today columnist Cheryl Kane; Cornelius-based Aquesta Marketing Director
Laura Engel; Mecklenburg County Commissioner Pat Cotham; and events director Karen Lawrence of It's My Affair.
The awards honor the region's most dynamic women in business, community service, education and politics.
The winners will be feted at the 15th Annual Top Women Champagne Reception and Business Expo at River Run Country Club on Oct. 17.
The awards have a tradition of recognizing career achievement, community service and impact.
Top Women winners exemplify the contributions women have made to business and the community.
The underlying message of Top Women Awards over the past 15 years is that the sky is the limit for women.
Nominees are often owners, founders or partners of small, medium and large companies and nonprofits. The
judges' criteria includes, in part, leadership skills, giving back and, of course, achievement.
Applications may be submitted online beginning July 10.
Applicants are invited to self-nominate.
The essay question this year isn't easy: How did you overcome what once looked like failure?
To be eligible, women leaders should be based in the "Golden Crescent," a business region that stretches from Lake Norman to Cabarrus.
They should have a history that includes impact, giving back and longevity.
To Nominate someone (or yourself) for a Top Women Award, please fill out the form below and hit Submit.