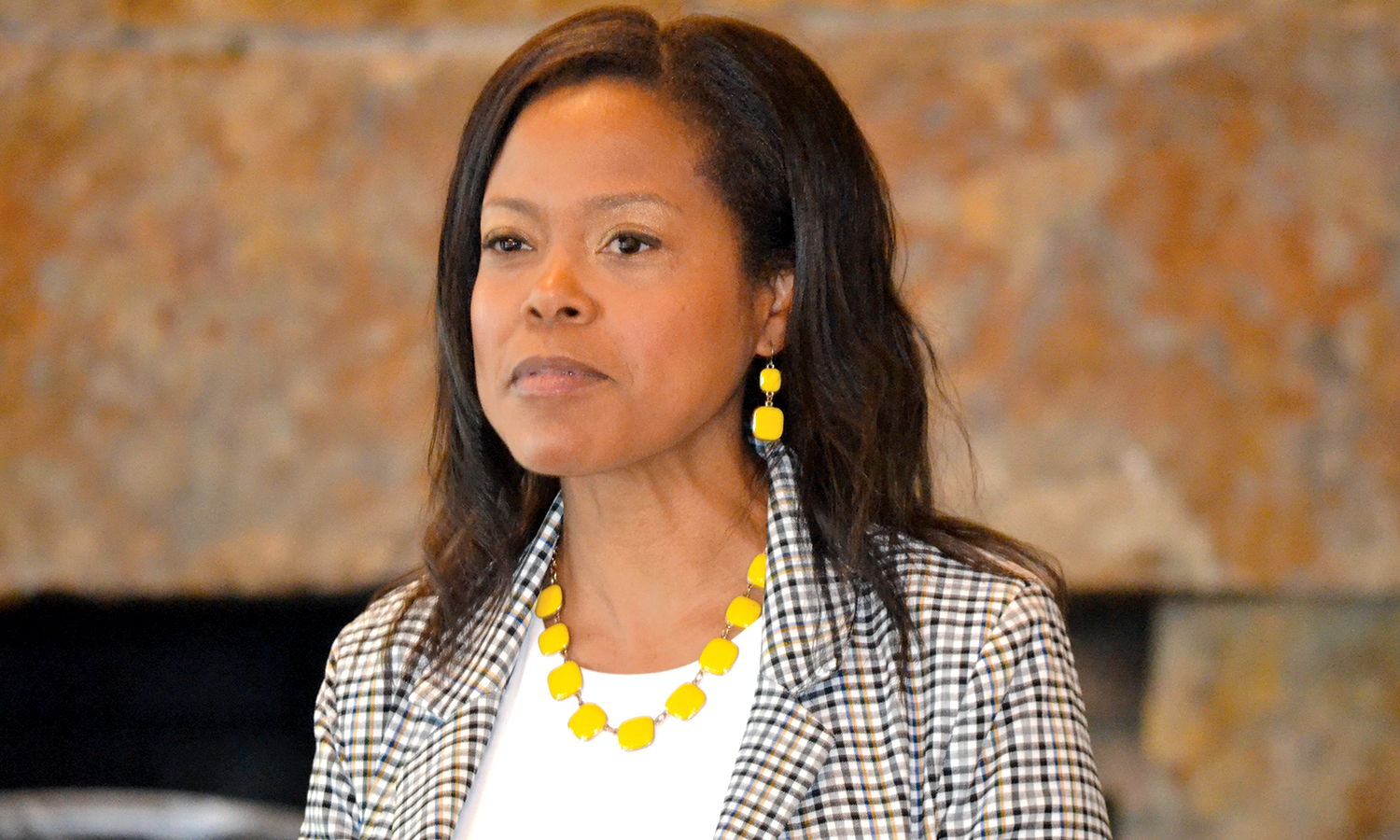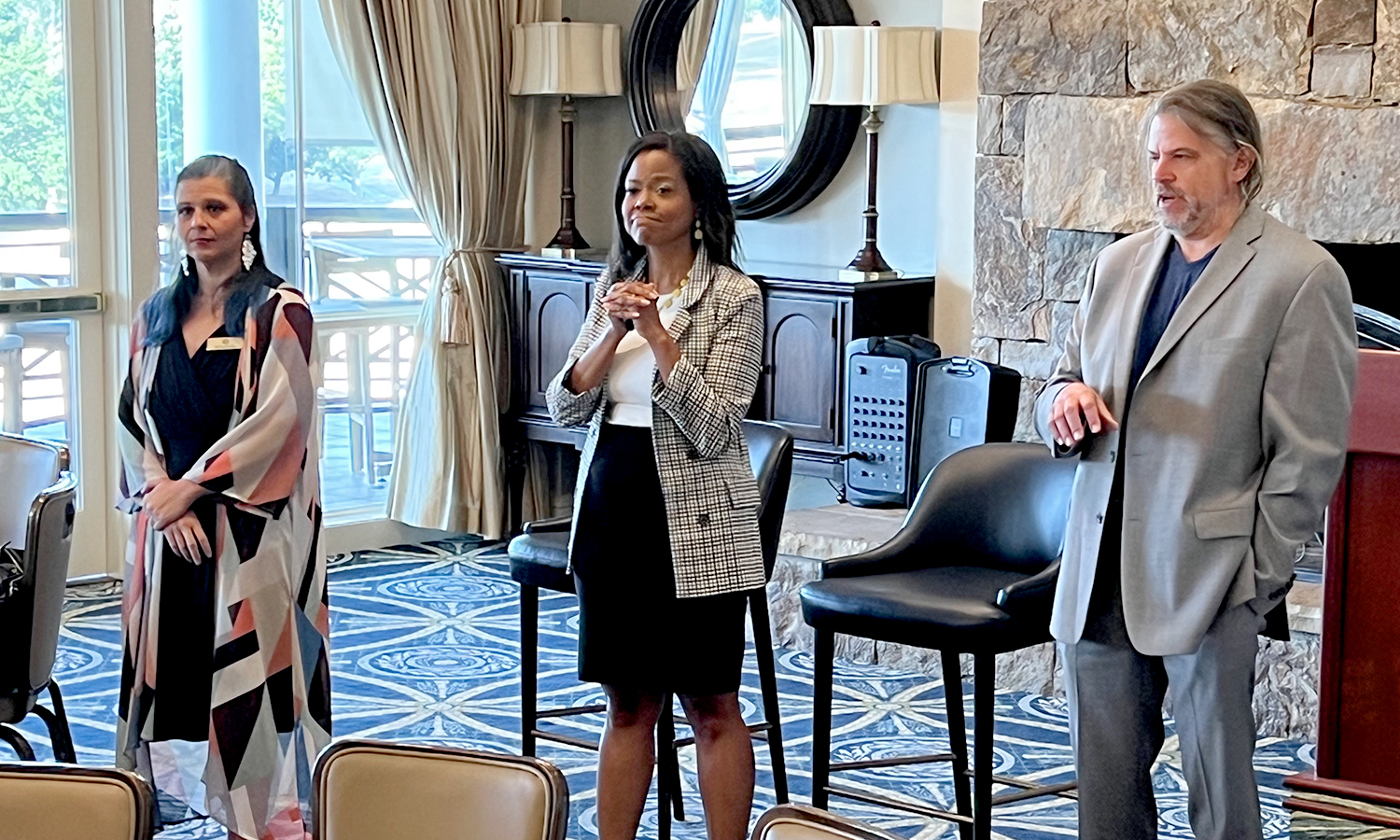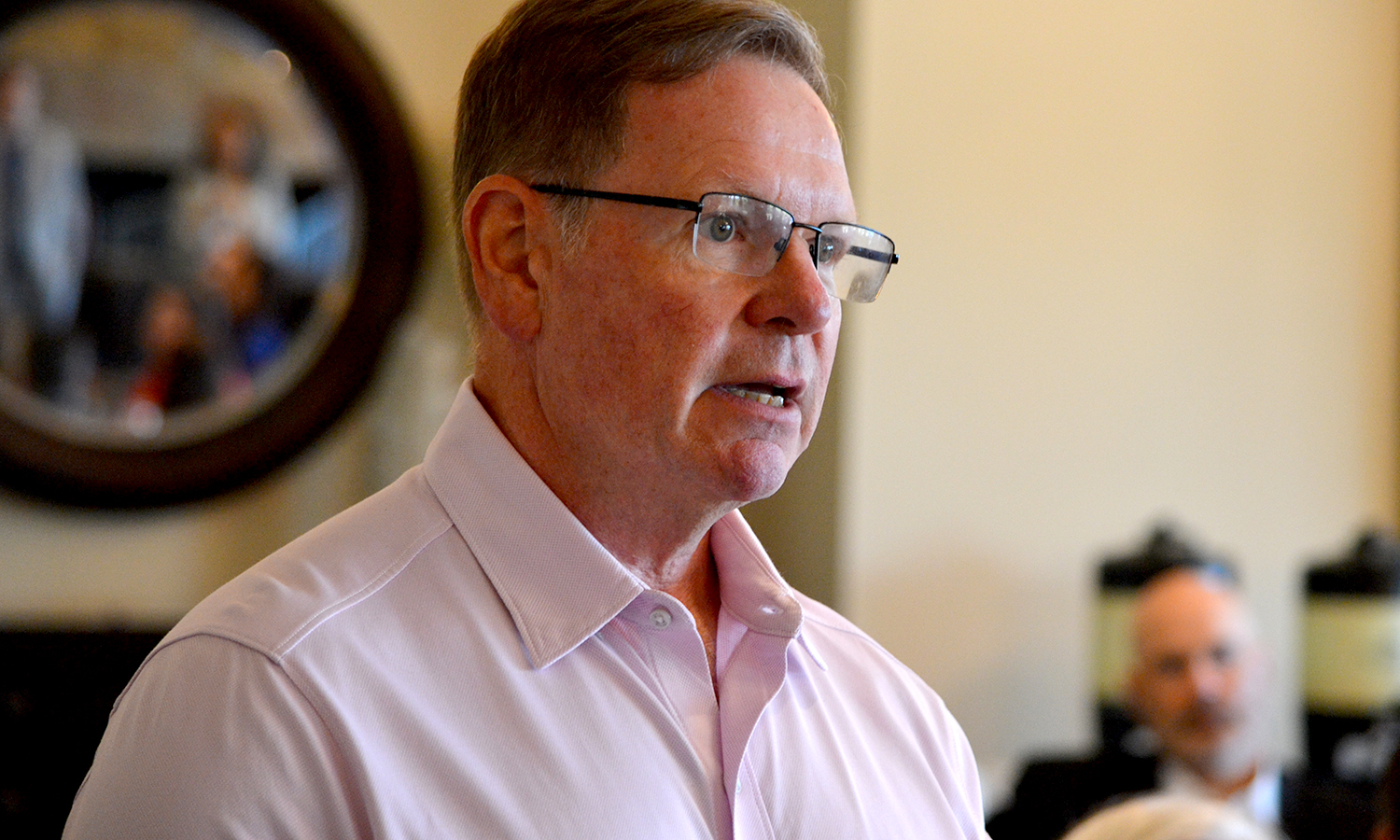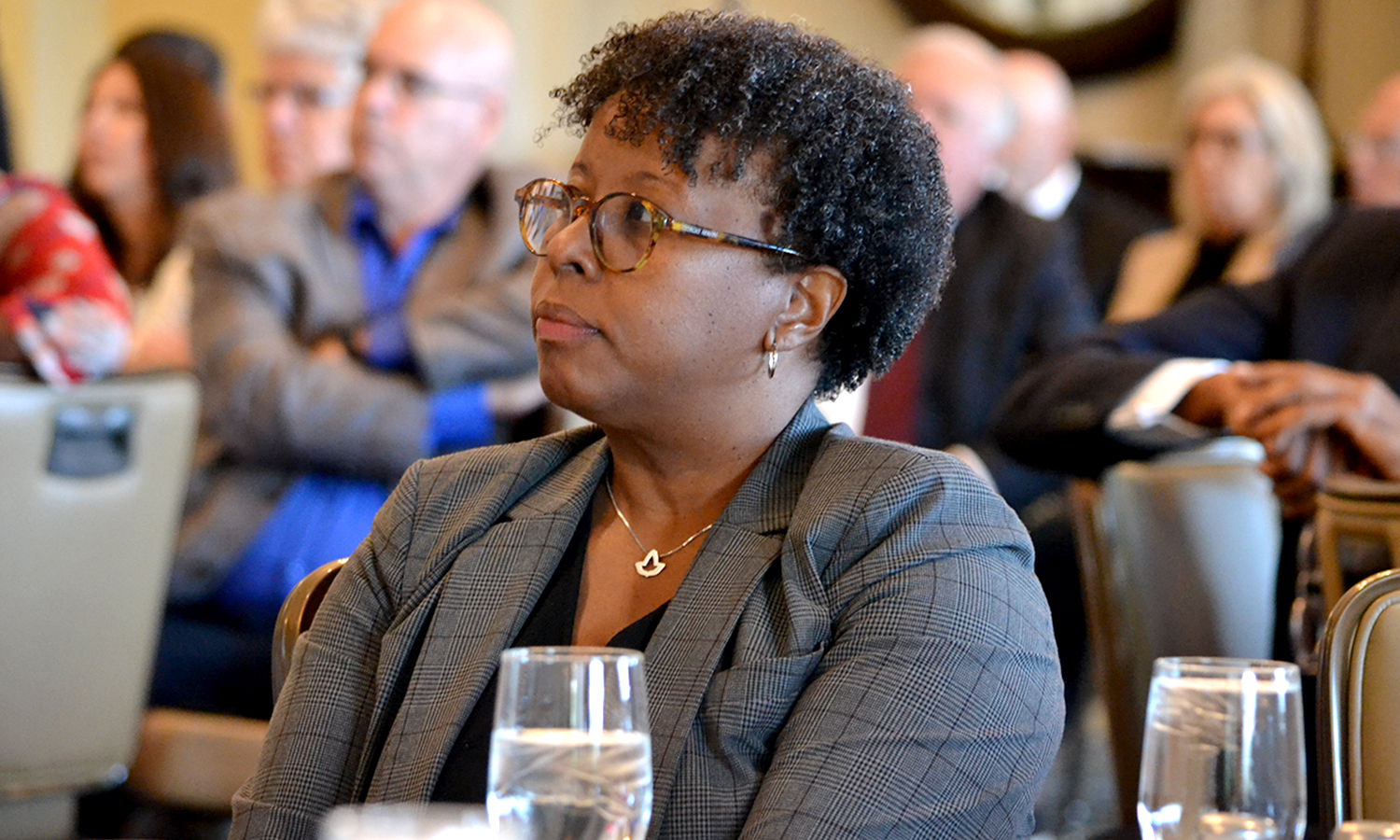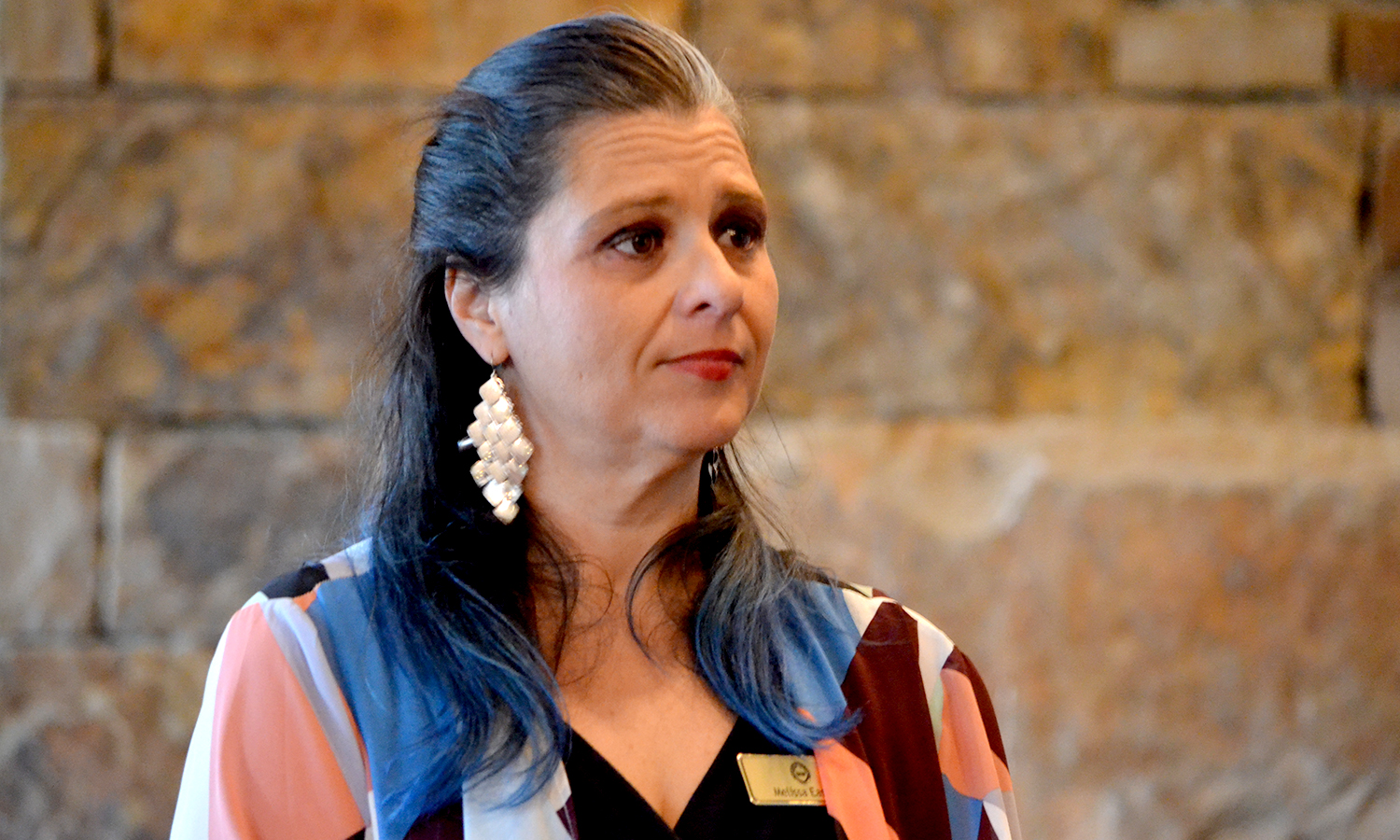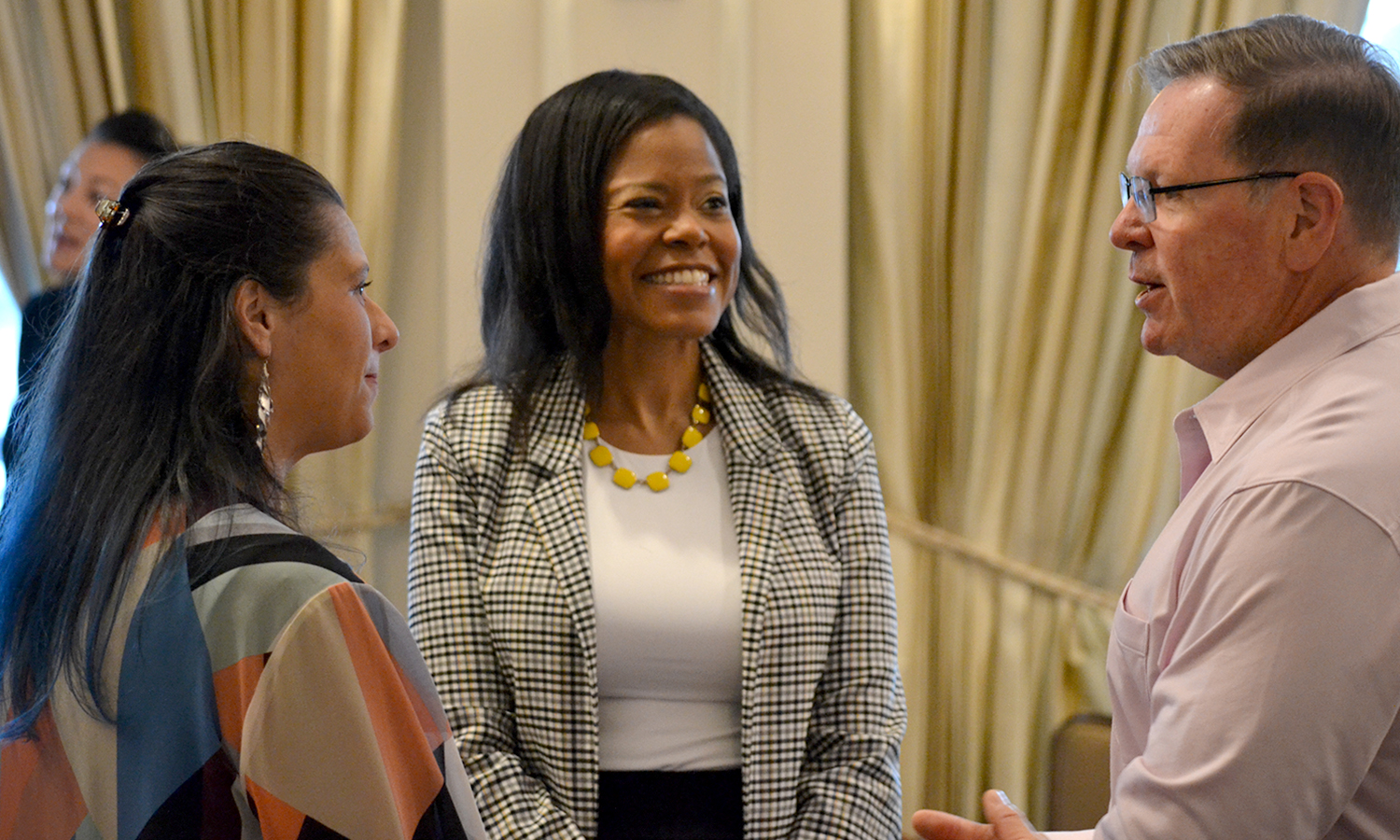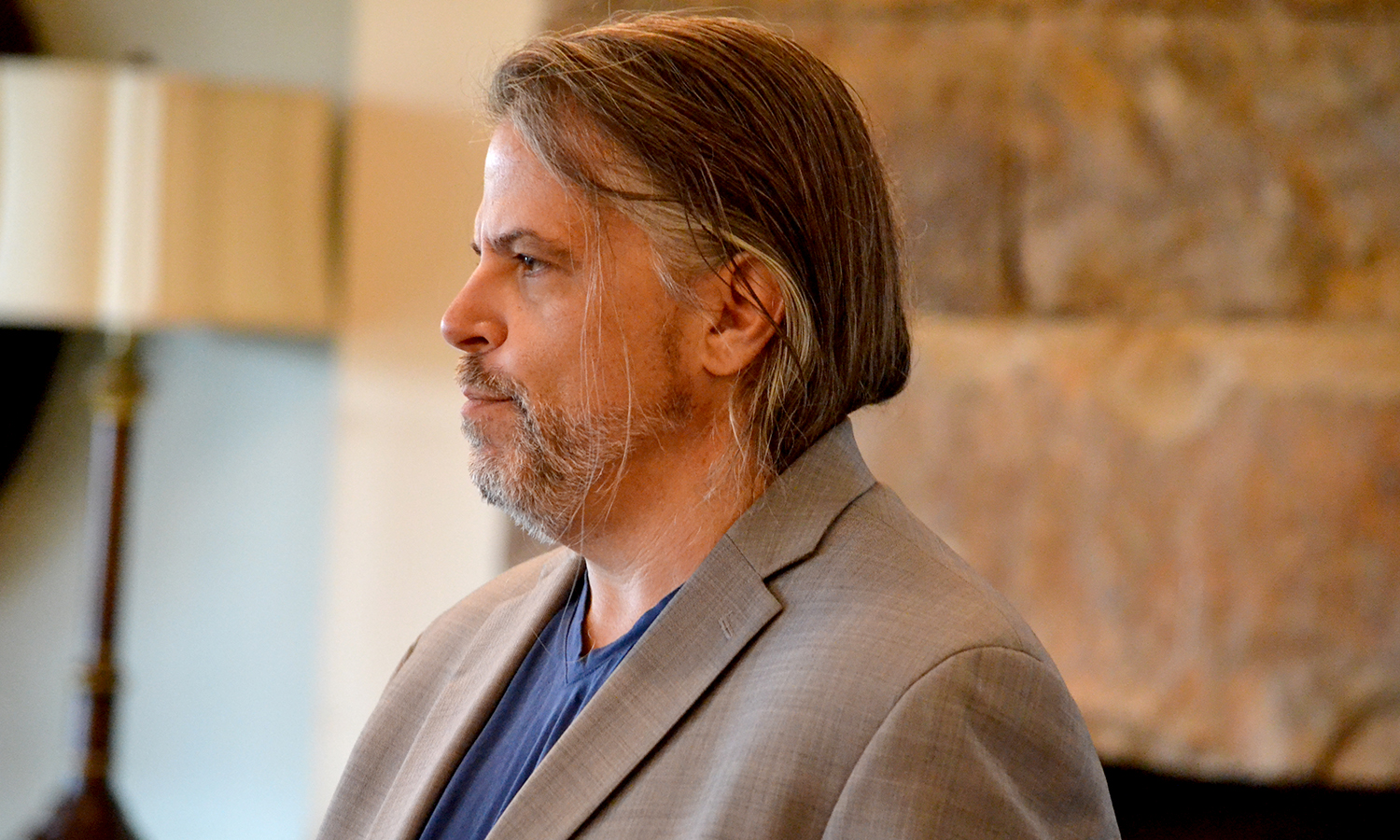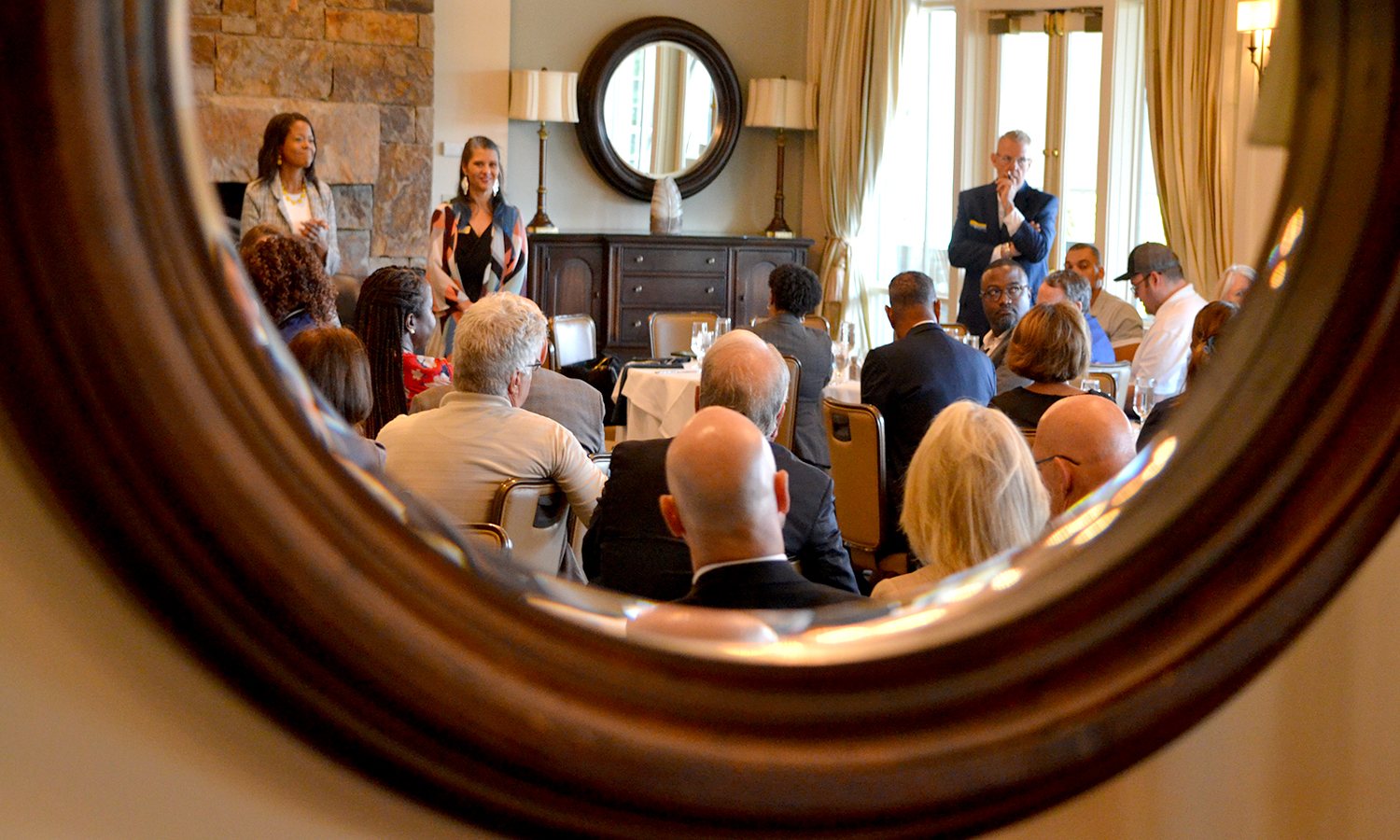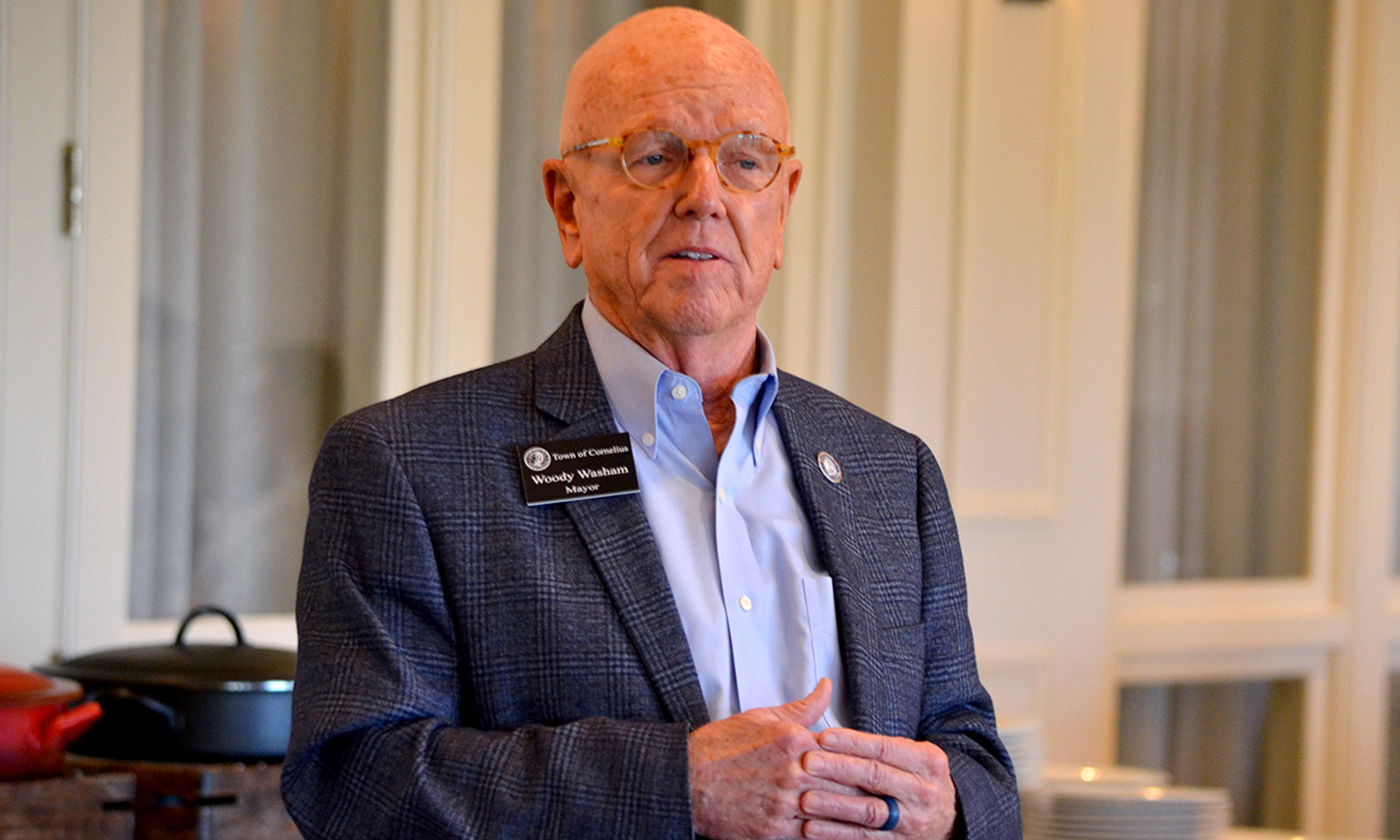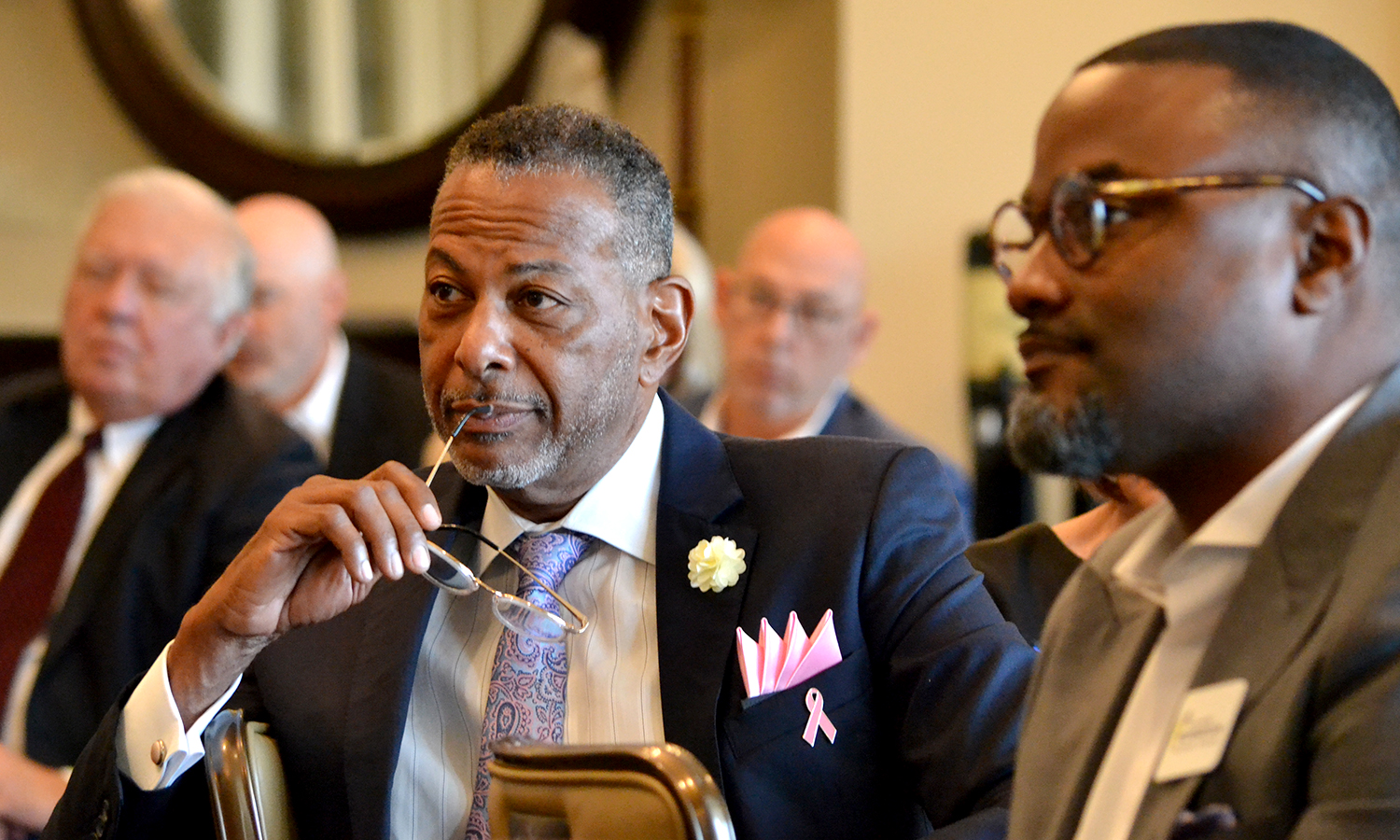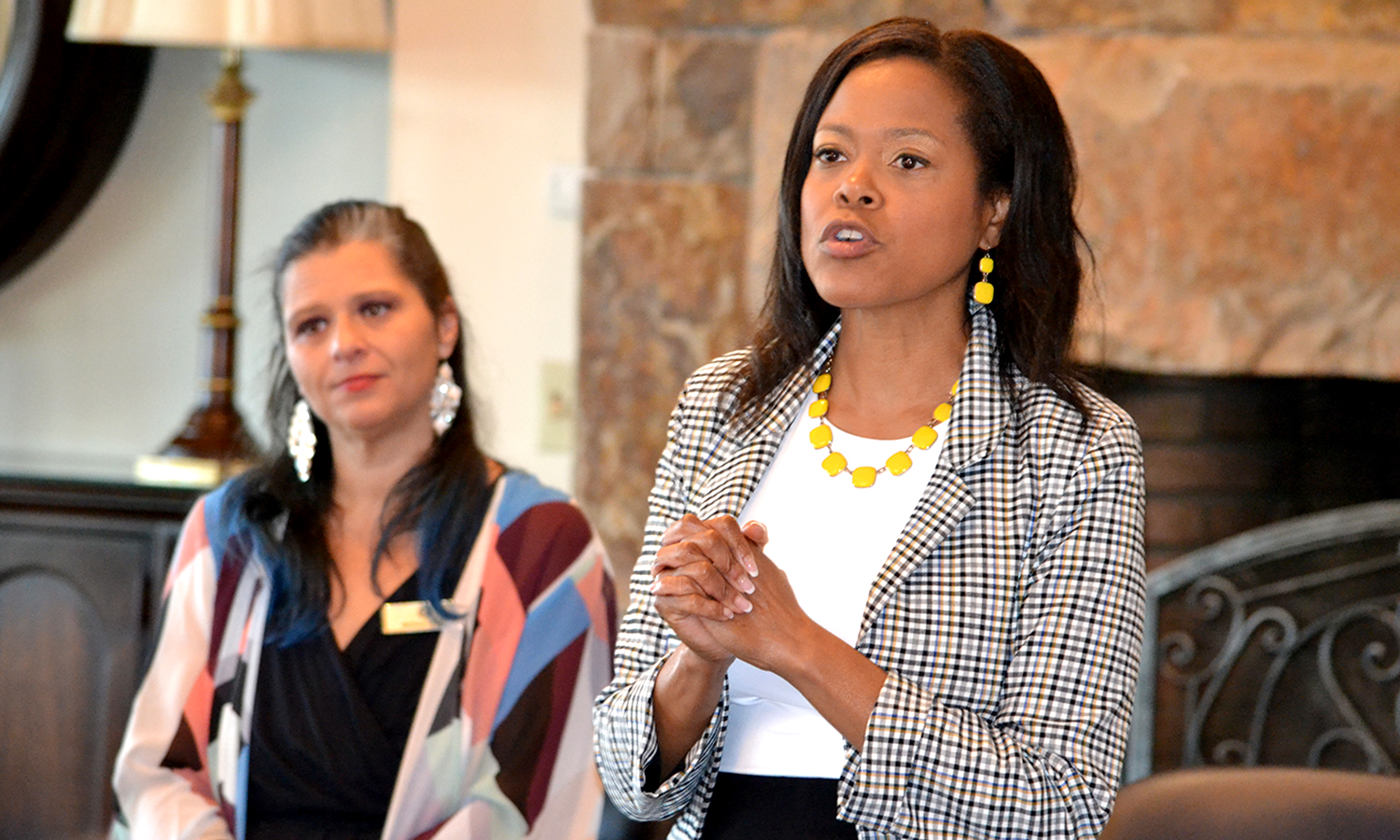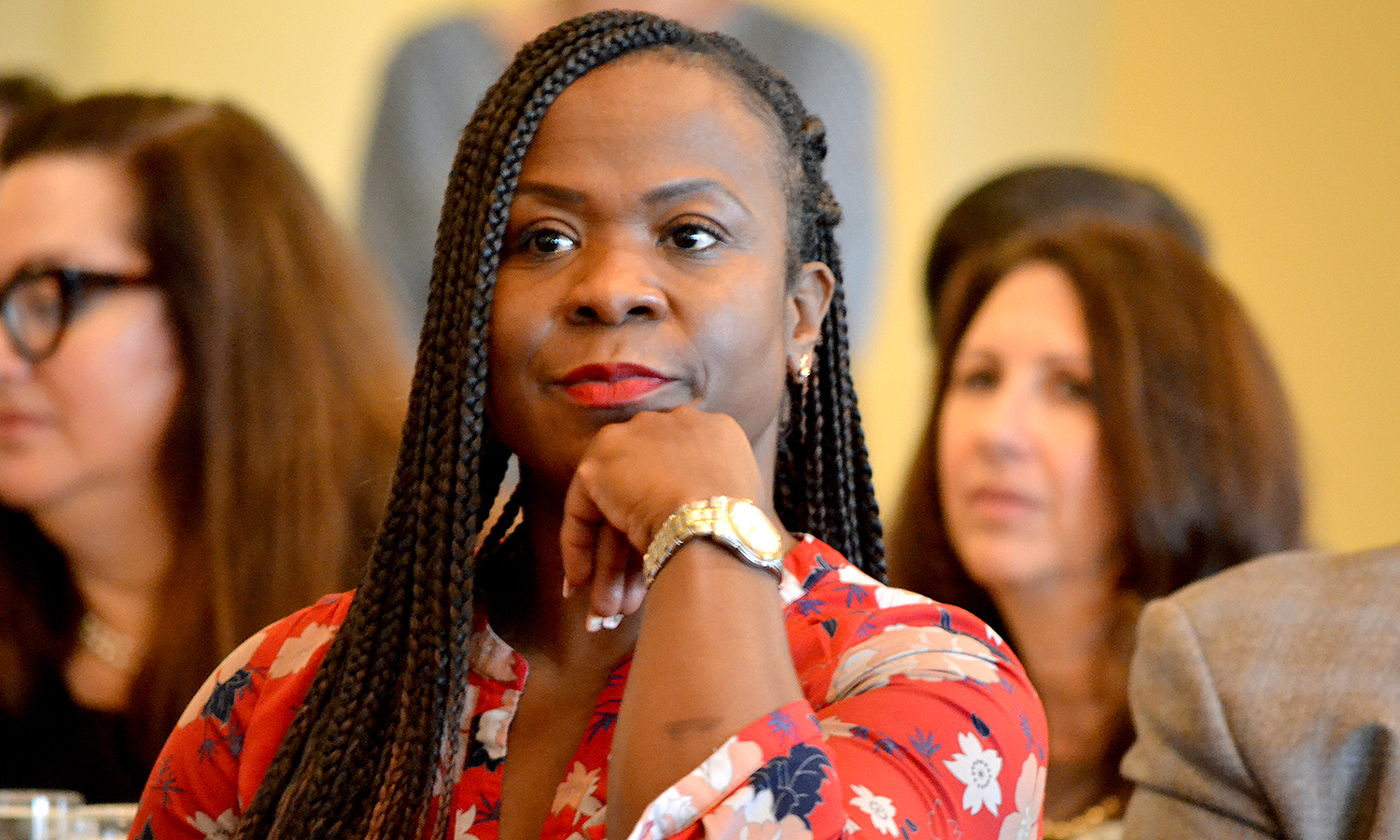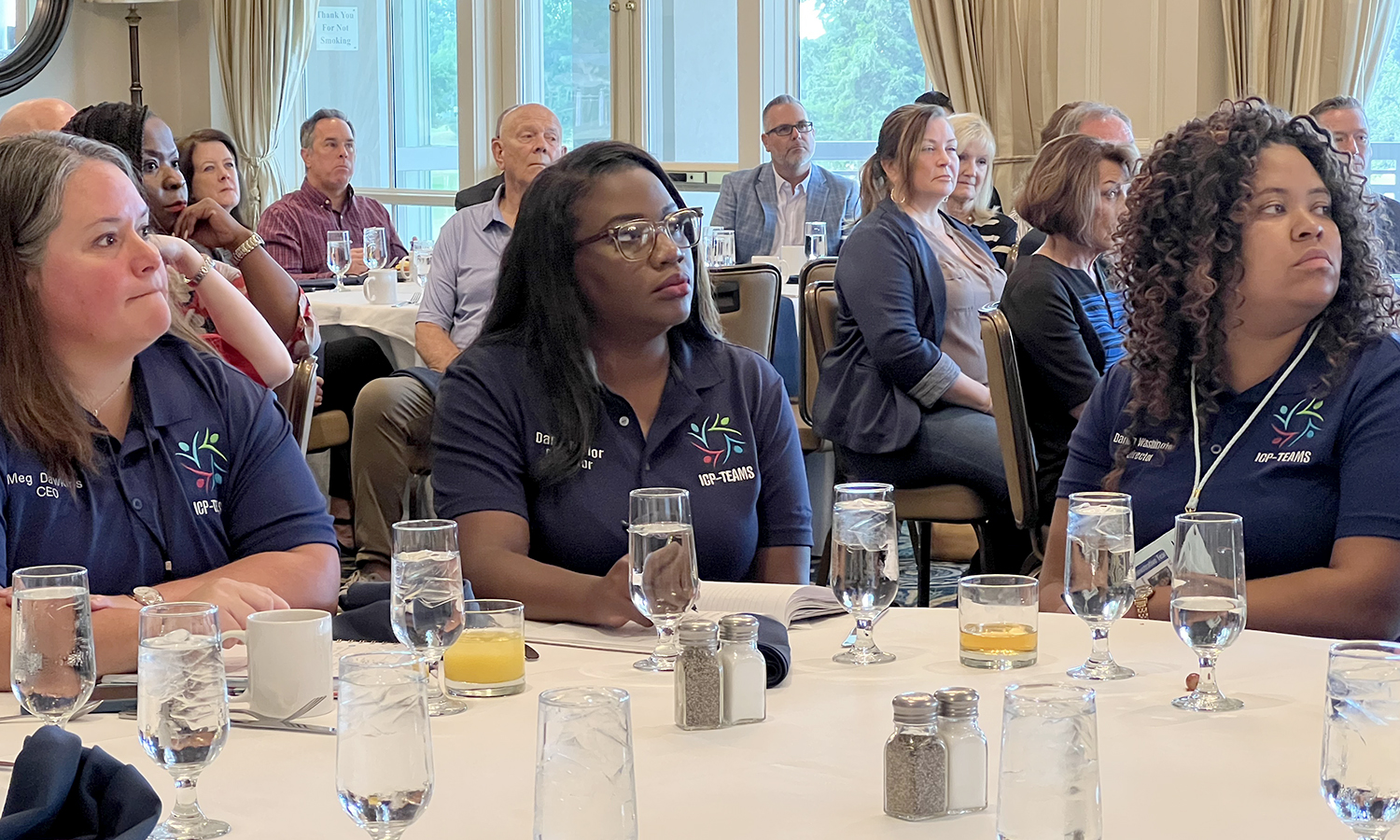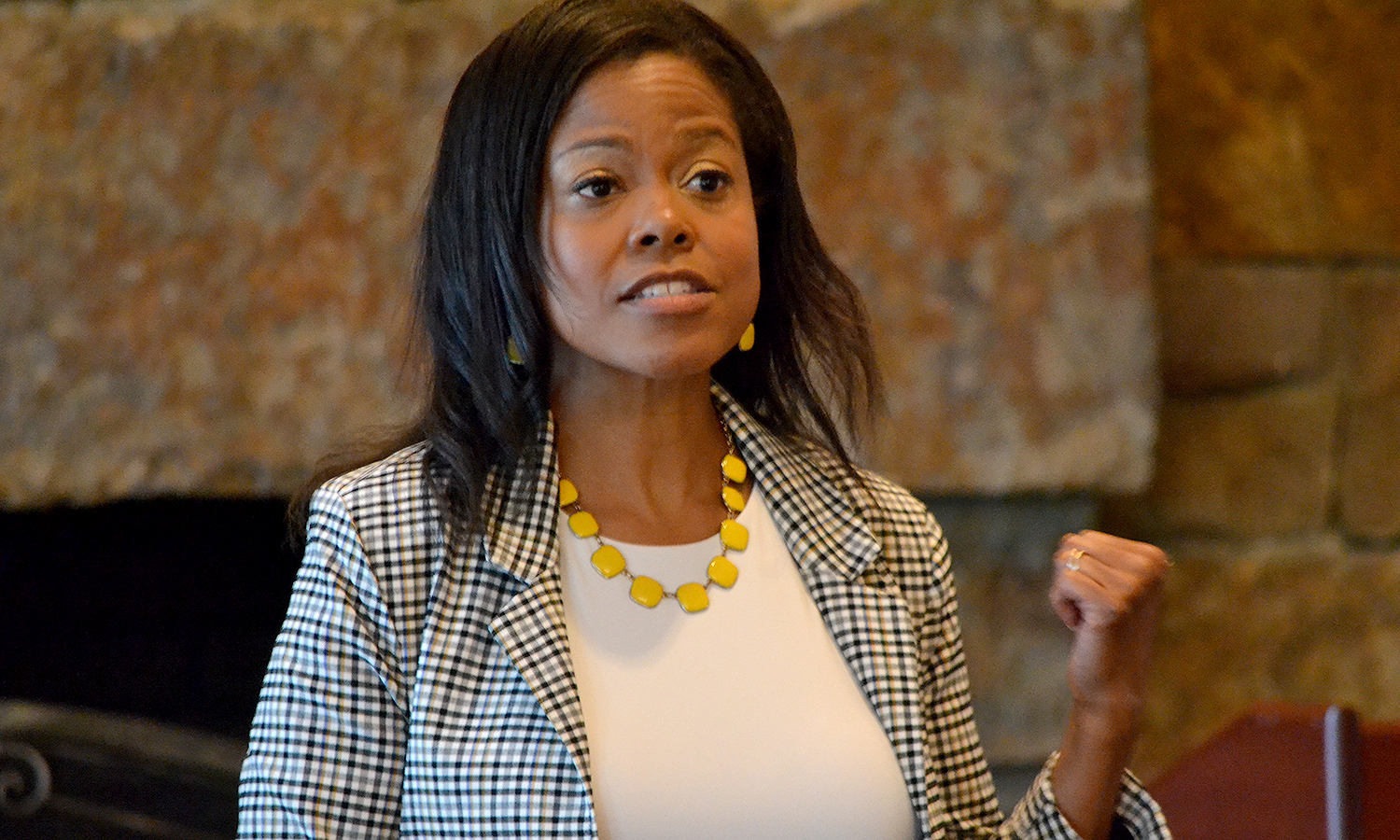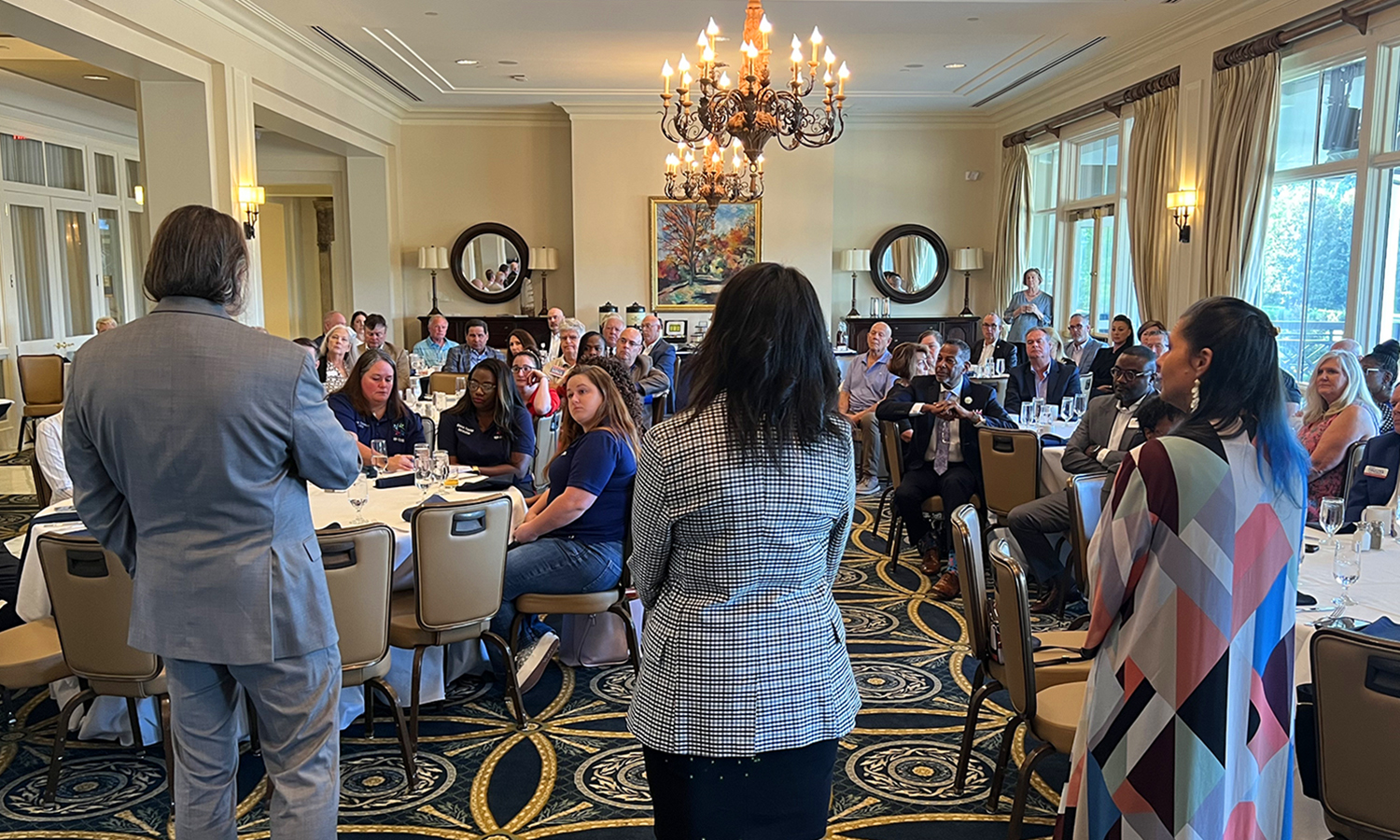 NEWSMAKERS BREAKFAST | By Dave Vieser
Oct. 3. Dr. Crystal Hill, the new superintendent of Charlotte Mecklenburg Schools, had a clear focus when she spoke before 75 attendees during a Newsmakers Breakfast at The Peninsula Club: The $2.5 billion bond issue needs to pass, and CMS is continuously working to keep schools safe.
The 2023 bond referendum
"The bond issue will be extremely important to the North Mecklenburg area," Hill told an audience comprised primarily of local business leaders and elected officials.
The bond package includes funds for a new Cornelius Elementary School, estimated at a cost of $76 million, and completing a new North Meck High School, at an estimated cost of $228 million.
"Our staff works hard to provide a sound education for our students but if we don't have the proper environment for them to learn, it makes the task very difficult. Some of our schools have sections which are 75-80 years old," Hill said.
One such school is Cornelius Elementary, and the need generated words of support from Mayor Woody Washam: "I attended that school and have many fond memories. However, I can also attest that it should be replaced."
The plan is to erect a new school adjacent to the current school and athletic field facility.  The old school will be torn down.
What will it cost taxpayers?
In response to questions from the audience, Hill and her CMS staff said the cost for an average Mecklenburg home taxpayer would be a total of $120, applied in three one-cent tax rate increases in the years 2025, 2028 and 2029. All told, the package would fund some 30 major school projects.
Is there support for the bond issue?
Local officials iwere supportive of the plan. Both Mayor Washam and his opponent in November elections, Denis Bilodeau, urge a yes vote. Moreover, the town board is expected to adopt a resolution in early October urging voters to approve the package when they vote this fall.
Making schools safer
One of the primary goals according to Hill is to make CMS schools as safe as possible. North Meck High School, which is on the replacement list, is a prime example. "The facility is composed of several separate buildings, which makes student and crowd control that much more difficult. New school designs eliminate this type of construction," Hill said.
Hill also noted that security procedures at all schools has been tightened in response to incidents across the country where access to schools has been achieved by individuals seeking to harm students and staff. "Unlike years ago, we operate with one centralized point of entry and exit at each school."
Support also has increased for the use of school resource officers(SRO). For example, in Cornelius, a second officer was funded by the town this fall to enable each elementary school in town to have their own SRO.
About Dr. Hill
Hill leads the second-largest school system in North Carolina. She joined the school district in May 2022 as chief of staff. Prior to that, she served as chief academic officer for Cabarrus County Schools. She began her career in as a first-grade teacher in Guilford County Schools. Over the years, she also served in various roles including assistant principal, principal and as executive director of elementary education and federal programs in the Mooresville Graded School District; curriculum coordinator in Winston-Salem/Forsyth County Schools; and personnel director in Cabarrus County Schools.
Next up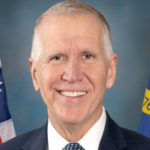 US Sen. Thom Tillis, who launched his political career on the Cornelius Town Board, will be the Newsmakers Breakfast speaker Oct. 12.