May 23. The Lake Norman Marine Commission (LNMC) is offering free US Coast Guard approved lifesaving rings to owners of docks, piers and boat houses.
"It's a carrot not a stick," said John Johnson, the LNMC commissioner from Cornelius.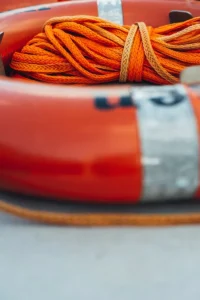 The commission, the governing body for Lake Norman and its shoreline area for all matters relating to or affecting public recreation and water safety, hopes to improve on last year's safety record.
A history of drownings
One of the most tragic drownings was a father who jumped into the lake last October after working on a construction site on Brigadoon. Had there been a life ring he could have been saved.
While life-rings are often found at pools and on boats, they're less common on docks, piers and other water access points.
Johnson said the only requirements to receive a dock lifesaving ring are to own a dock, pier, or boathouse on Lake Norman, and agree to install the dock ring conspicuously for lifesaving use.
What to do
All property owners have to do is fill out a form, submit it to the Marine Commission, and they will be contacted for how to pick up their ring or have it installed by a volunteer group.
The Marine Commission is not selling these lifesaving rings—they are available at no cost.
Property owners can also get their US Coast Guard approved rings by going to the Charles Mack Citizen Center in plenty of time before the Lake Norman Marine Commission meeting—held on the second Monday of each month—starts at 7 pm. Life-rings will not be given out during the meeting.
Donations to the Marine Commission will be accepted and used to buy more life rings for others.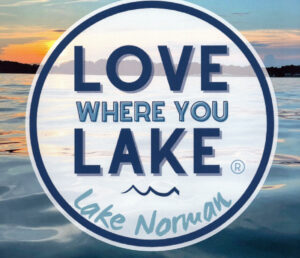 "The hope is that enough dock owners will make donations to 'pay it forward' that the program will be able to continue to provide rings over a long period and cover much of Lake Norman," Johnson said.
It's all part of the integrated Love Where You Lake campaign that combines resources of the LNMC, law enforcement from all four Lake Norman counties, the Coast Guard Auxiliary, and others to improve safety and public access to the lake.
More info
More information is available at the LNMC website: https://lnmc.org/
Go deeper
A collaboration between Cornelius-based The Devoted Float, The Qualified Captain and West Marine, aims to address the need for life-rings on a national basis.
The Devoted Float was launched by Cade Redmond, 14, who lives near the drowning on Brigadoon in October 2022.