[Letter] June 6. The Lake Norman Marine Commission would like to thank everyone for the response to our lifesaving ring giveaway!  We are distributing the rings to dock-owners around Lake Norman in an effort to prevent drownings—we all know one is too many and drownings from docks are easily preventable.
We also want to give a big thank you to the generous folks who made donations to the Marine Commission to fund more lifesaving rings and continue this program.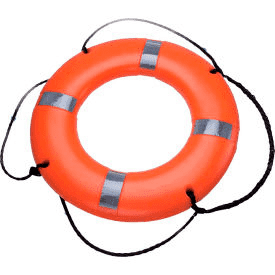 The purpose of the Marine Commission includes "matters relating to or affecting public recreation and water safety."  We cannot achieve this purpose without the support of the public and those who live around and use this great resource – so thank you all and Love Where You Lake!
John H. Johnson
Mecklenburg County Commissioner for the
Lake Norman Marine Commission