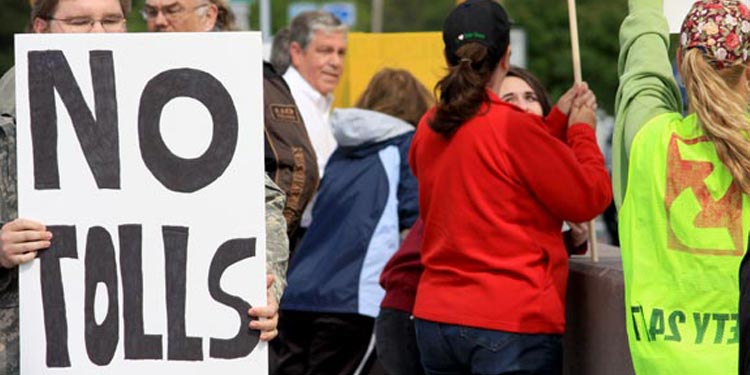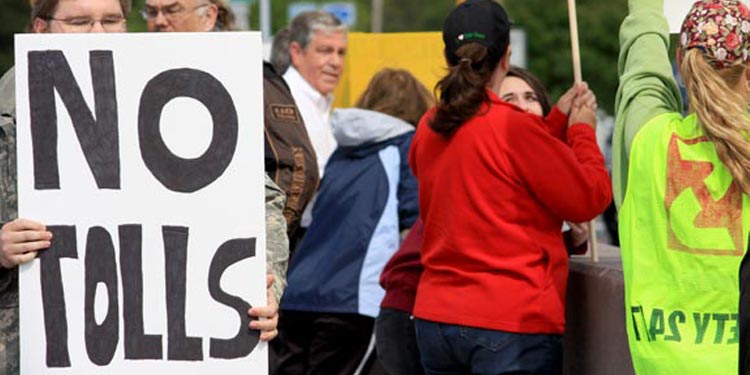 "You know, I would actually love to have Jim back. I personally think his contribution to avoiding the tolls could have been similar to the impact he had on Reval. We desperately needed the famous 'Jim touch' at NCDOT/CRTPO in recent months/years."
—Corenlius Commissoner Dave Gilroy on former colleague Jim Bensman 
Former Town Commissioner Jim Bensman and wife Celia retired and moved to Colorado three years ago. Though careful analysis—and team-building among elected officials all around Mecklenburg—Bensman virtually torched and burned the abundantly flawed 2011 Mecklenburg County property revaluation
By Dave Yochum. Some leadership veterans in Cornelius are shaking their heads over the current state of affairs, which ranges from an embarrassing critique of the new Exit 28 bridge in the Charlotte Observer to widespread dissension over plans to widen I-77 with the help of toll lanes operated by a Spanish company.
Commissioner Dave Gilroy, a businessman who founded Scale Finance, a fast-growing  financial consulting company, says former Town Commissioner Jim Bensman scrutinized agreements and proposals in a way that no one else does today. "I work," Gilroy said, explaining his inability to scrutinize the 923-page contract between Cintra and the NCDOT.
Meanwhile, former Mayor Gary Knox says small towns such as Cornelius, Huntersville and Davidson were at a disadvantage in the Cintra deal compared to Charlotte. The toll plan benefits Charlotte more so than Lake Norman, and definitely does not benefit Iredell, Knox says. Moreover, he says, Charlotte government has the resources to study contracts and deals in depth—we don't.
"Town managers have enough to say grace over. … They have 50-60 employees. We just come up short," Knox says. "It's bad for Mooresville, Davidson and Huntersville and bad for Iredell County."
The 50-year agreement with Cintra, the Spanish company, has raised the hackles of a range of business people. As Cornelius Today was going to press, high-level business owners from Lake Norman to Statesville were holding an "Emergency Call to Action" at Michael Waltrip Raceworld (MWR).
Organizer John "Mac" McAlpine, a Blue Stone Harbor resident, said "our way of life and jobs are at stake. Race City [Mooresville] will become a has-been." He holds a master's degree in industrial management from Clemson and is the director of electronics at MWR.
"The current contract is a competitive disadvantage for all area businesses. Even if you only sell apps on the App Store, your business will suffer a loss of productivity.  Your apps will take more time to finish, or cost you more to write, while your competition in Concord does not have these issues.  You will also experience higher overhead costs due to food and goods costs.  Both choices are a deterrent to business," McAlpine says.
He worked at the Arthur M. Spiro Institute for Entrepreneurial Leadership while getting his master's degree.
For businesses, there is a solution to the 50-year deal, McAlpine said. "Vote with your feet."
"Time is productivity. Money is productivity," he said. "Though selling only apps has no logistical distribution  challenges., the choice of congestion or tolls results in competitive disadvantages. New businesses will not be compelled to locate here."
"Old businesses will gradually disappear," McAlpine added.
What's fact or fiction around the I-77 toll plan is almost anybody's guess, but more and more business people are backing away from the deal. Executives who have RSVP'd include Aquesta CEO Jim Engel; the CEO of BestCo in Mooresville; and David Rausch, CEO of Kewaunee Scientific in Statesville.
Established leadership has not built a consensus—witness the demonstration on the Exit 28 bridge May 1 that  appalled high-end Realtors; efforts behind the scenes to have the Town of Cornelius somehow join the Widen I-77 lawsuit against Cintra; and the "Emergency Call to Action" by business owners—independent of the Chamber of Commerce.
Donna Moffett, the owner of Donna Moffett Accountants & Consultants in Cornelius, is a former chairman of the Lake Norman Regional Chamber of Commerce.
She says she plans to boycott the toll lanes "and sit in the traffic instead."
"The contract that was signed was pure bad business.  Period," Moffett said.
The NCDOT and I-77 Mobility Partners signed the contract for the roughly $650 million—ahead of schedule and over the objections voiced by a variety of town boards. It was estimated that widening I-77 with general purpose lanes from the bottleneck in Huntersville to Mooresville would have cost only $100 million.
"Unfortunately, we are a day late and a dollar short in attempting to fix the I-77 traffic issue," Moffett said. Nevertheless, she expected to attend the meeting at Michael Waltrip Raceworld.
"It's like everyone tip-toed around the issue, perhaps thinking it would go away—or the magic fairy would drop in and make it better," says Moffett, who chaired the chamber more than a decade ago.
"You can't just develop the local economy and not provide folks the ability to get from Point A to Point B.  Putting an improvement on the interchange doesn't help move traffic on the interstate. It's like a big funnel – and the more we develop North of Exit 28, the more the funnel gets clogged," she says.
Because of large employers like Lowe's and MSC Industrial, more commuters are heading north from Charlotte.
"The last few years have seen traffic heading north on I-77 in the morning to exits north of 28 to be as heavy as traffic heading south to Charlotte," Moffett says.
Business owners who rely on highways to have rank-and-file employees move from job to job are affected. The margins for a cleaning crew, for example, may not cover the tolls to skirt traffic stopped on I-77.
Gilroy has been an outspoken opponent of the toll plan, which includes limits on access in and out of the toll lanes between Mooresville and Charlotte.
"With the [I-77] access constraints that are about to descend on this business community, I think people are going to go nuts…not to mention the dollars that are going to be coming out of family budgets, just to get from Point A to Point B that would otherwise be spent on local businesses. That's $13 billion!" Gilroy stated.
The Lake Norman Chamber's position has been confusing, Gilroy says. People are "dead right to take the chamber to task" for a position on I-77 tolls that "splits hairs, threads the needle." The chamber board has been divided on the issue.
Former Chamber Chairman John Hettwer, the owner of Payroll Plus in Cornelius, said the chamber is "starkly divided" on the toll issue. There are credible people who believe the Public Private Partnership with North Carolina and Cintra is the simplest, fastest way to ease congestion and get commerce moving between Charlotte and Lake Norman.
Chamber Chairman Mike Russell spoke out on the issue in late May, saying during the past four years, "my beliefs about the Managed Lane concept for widening I-77 have not wavered. I personally believe it is the wrong funding method.  Period."
Into the void has stepped ordinary Cornelius citizens such as Kurt Naas, the leader of the Widen I-77 anti-toll movement, Amanda Dudley, the founder of 3,500-member Exit 28 Ridiculousness Facebook group and MWR's McAlpine.
"People are breaking out on their own and filling the leadership vacuum. Nature abhors a vacuum in the absence of that feeling that someone is in charge," one former official in Lake Norman said.
Of course, voter turnout is stunningly low around Cornelius, and even Town Manager Anthony Roberts jokes that virtually no one attends budget meetings that likely impact pocketbooks more than tolls would.
"Cornelius isn't a small town anymore. It's quite diverse. There is a myriad of interests that at times are contradictory," the former official said.
Mecklenburg County Commissioner Jim Puckett called the fight against tolls a "war" in a Facebook post.
"I will be talking to and with businesses who have for the most part not been part of the fight and who have indicated a willingness to engage in alternatives," he said.
He also credited Naas and Widen I-77 for making "the continued fight possible."
The NC Department of Transportation and I-77 Mobility Partners plan to start construction this summer. Widen I-77 has asked Superior Court Judge Osmand Smith III to hear their lawsuit in August.