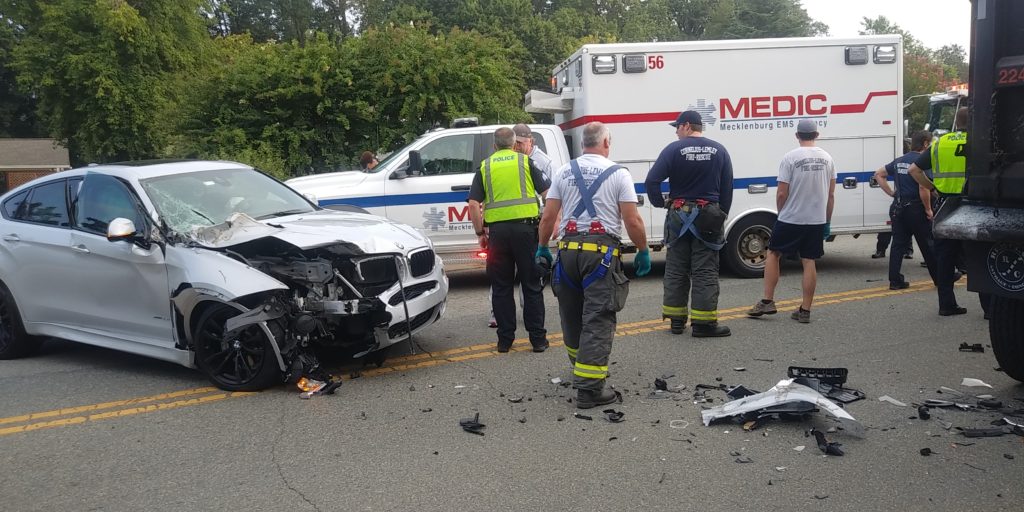 Sept. 10.  A late-model BMW traveling outbound on Jetton near Mountainview plowed into the rear of a large but stationary dump truck parked in the right lane. Jetton was blocked at around 930 am and remained blocked at 955 am.
The force of the impact pushed the truck forward about 18 inches. The driver of the BMW, a female, was able to walk to an awaiting ambulance at about 950. The driver of the truck, who was inside the cab at the time, said he was unhurt.
UPDATE: Police Wednesday morning said the BMW as traveling at 35 mph.
The accident occurred in a two-lane area of Jetton, just west of the intersection with John Connor. Repaving is under way near Mountainview on Lakehouse Pointe.
Jetton inbound was open around 10:15 am but outbound at the accident scene was blocked.
Back in October, there was a failed attempt to raise the speed limit in the four-lane segment of Jetton.