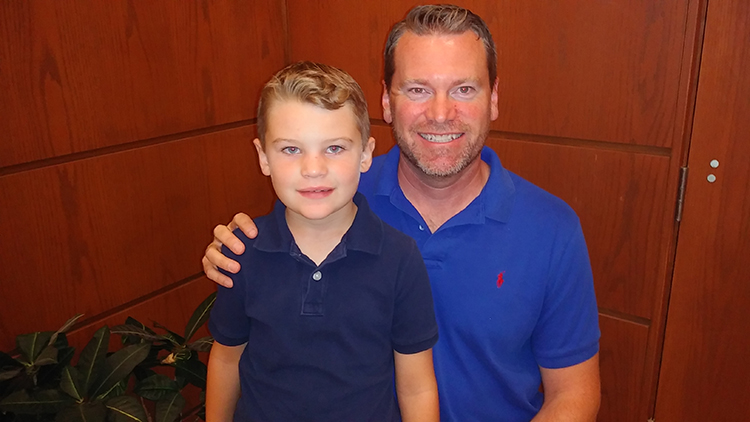 Oct. 4. By Dave Vieser. In a split 3-2 decision, Cornelius commissioners have rejected a proposal which would have increased the speed limit on Jetton Road from 35 to 40 miles per hour into The Peninsula. At the same time, they authorized the town to look into improving pedestrian crossings on Jetton. The vote, which came during the town board's Oct. 1 meeting, followed a second round of comments from citizens, all of whom opposed an increase in the speed limit on a road popular with cyclists, children and recreational walkers.
"I try to ride my bike and I don't want to get hit by a car ," said Liam Bredeson, age 7, who attended the meeting with his father Dan. "Quite frankly riding on Jetton is not safe," his father said.
Peninsula Club Drive resident William Hart said that raising the speed limit would only save motorists a few seconds at best "in return for a less safe roadway." Hart also noted that the road has gently rolled curbs—not vertical curbs—meaning that a car out of control would be more inclined to mount the sidewalk.
Gar VanDoren, who lives on Meta, told commissioners "if you raise the limit I don't know how you are going to sleep at night if something happens."
Commissioners Kurt Naas and Denis Bilodeau wanted to raise the speed limit, but lost that vote 3-2.
When the town took over responsibility for the road, the speed limit was then reduced to 35 mph. Cornelius Police have said multiple speed limits on the road would make enforcement difficult.
Meanwhile, progress continues on establishing restrictions for straight and left turn movements at the problematic intersection of Old Jetton Road and Jetton Road.
"We've conducted two surveys in order to receive input and feedback from the community," said Tyler Beardsley, assistant town manager, "and it appears most people were against the proposal which would prohibit left turns or straight ahead movements from the Brooklyn South parking lot."
Beardsley said that most of the opposition was centered on the need for a U-turn at West Catawba for the traffic coming from the parking lot. As a result, the town analyzed the accident rates at the intersection, determining that most of the accidents occurred from the Old Jetton Road side.
Current plans are to prohibit left turns or straight ahead movements from Old Jetton Road, leaving the traffic exiting the Brooklyn South/CVS lot as it currently is.