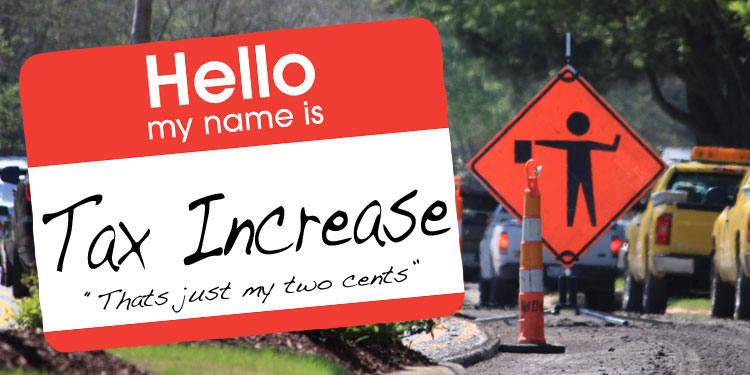 May 30. By Dave Vieser. In a newsletter mailed to constituents, Cornelius Commissioner Dave Gilroy has ripped into the proposed $24.315 million town budget for FY2019-2020, which would result in a 2-cent tax increase above revenue neutral. The long-time commissioner focused most of his criticism on proposed increases in personnel costs.
"While proposed increases in Operating Expenses and Capital Expenses are reasonably moderate," said Gilroy, "we saw a complete train wreck with Personnel Expenses, which are proposed to increase a whopping 10.5% this coming year. You might hear that Town employees were leaving Cornelius because of low pay—this is a totally fabricated narrative with no factual basis whatsoever."
Town Manager Andrew Grant's first budget calls for a rate of 22.2 cents per $100 of assessed valuation. The owners of a $350,000 house, about the median price home in Cornelius, would pay $770 in strictly local taxes during the next fiscal year.
Gilroy, managing director at a successful interim CFO consulting and finance business, has been a frequent critic of the town's finances since he joined the board in 2005, and has often been the single no vote at budget time. This year, however, he may have some company.
In March, Commissioner Kurt Naas joined Gilroy in opposing an increase in personnel compensation. The vote was taken just a few days before the town's annual budget retreat and both commissioners took exception to having the vote prior to the retreat, leading Nass to say it was "the most irresponsible vote since the I77 tolls."
However it is unclear whether his opposition to the process will translate to a no vote on the entire budget. Reached for comment on Gilroy's newsletter this week, Naas said he hadn't seen it and would make his comments at the budget hearing, which will continue on Monday June 3 at Town Hall.
Mayor Pro Tem Michael Miltich said he too would withhold a final decision until the budget hearing process is completed and he has digested the comments of all speakers. Miltich said he has discussed the increase in the budget, including personnel compensation, with a number of residents during his monthly Cornelius Conversations. He said that most understood the need for the increase.
Of course, this is just a proposed budget. It can be tweaked and modified after public hearings in June.
It's unclear whether commissioners Denis Bilodeau and Thurman Ross will consider modifying the spending proposal. At the time of the budget presentation on May 20, Bilodeau commended the Town Manager and staff for the work they have done on this budget. "It's a difficult year with the reval and road projects, but I do appreciate their efforts in finding the proper balance and I support what you are doing," Bilodeau said.
Under the town board structure, Mayor Woody Washam does not vote unless there is a tie, but he too has been generally supportive of the spending plan. "This is a budget that funds the critical road projects so badly needed and allows the town to operate efficiently to meet citizens's expectations. We will continue to maintain the lowest tax rate in the region," Washam said.
Town taxes comprise about one third of typical tax bills with the remainder being county taxes.
Pursuant to state law, the new budget must be adopted by the end of June, and will go into effect July 1. Tax bills reflecting changes in the town and county tax rates will be mailed out this summer, payable by the end of the year.