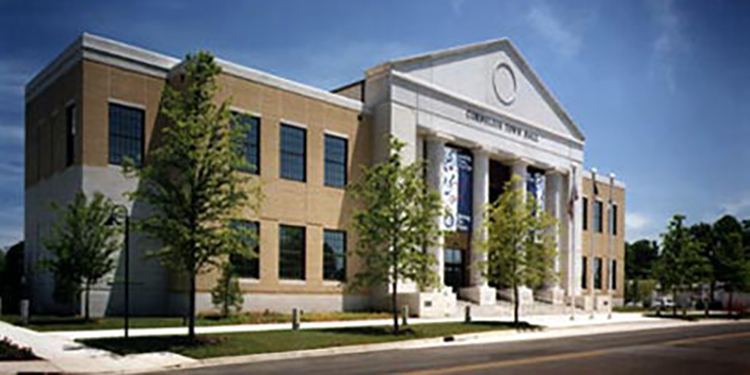 May 8. By Dave Vieser. Even before Cornelius officials unveil their proposed 2020 budget May 20, taxpayers here should prepare for an increase in their county taxes starting with the bills mailed out later this year. County taxes comprise about 3/4 of the average Cornelius property tax bill and while the proposed tax rate is lower than this year, increases in tax values will mean higher taxes for many residential and commercial taxpayers.
According to County Manager Dena Diorio, the $1.9-billion recommended budget, represents an increase of $158 million, or 9.1 percent, over the current budget. It actually reduces the tax rate 25 percent from 82.32 cents to 61.69 cents per $100 of assessed value.
However higher property values will wipe out any reduction for most taxpayers. For example, a home in Cornelius previously valued at $250,000 which received the median increase of about 41% following the revaluation, carries a new value of $350,000. When calculated with the proposed tax rate of 61.69 cents, the annual tax bill would rise by $108.
Not everyone would experience a tax increase. For those whose tax values decreased, the new taxes would be proportionally lower. Also, the proposed budget must still be acted upon by the County Commissioners, which is expected to occur by the end of June.
Still, for most homeowners county tax bills will increase.
Meanwhile the town continues to put the finishing touches on its proposed 2020 budget, which includes tightening up projections for some transportation projects.  We are awaiting more information from NCDOT on these projects that is needed in order to finish preparing the recommended general fund budget.
The budget must be adopted by law no later than June 30.