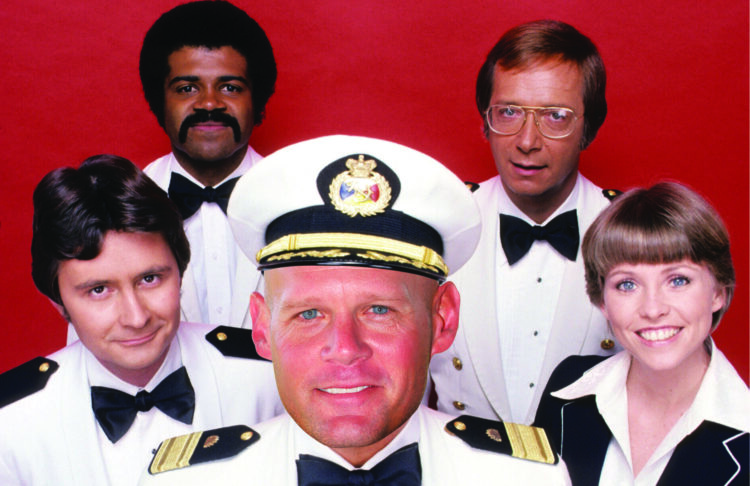 MODERN DAD | By Jon Show.
Feb. 10. The New York Times recently brought back its "36 Hours" travel column after pausing it for two years due to COVID.
The longtime weekly feature suggests to readers how to spend 36 hours in destinations throughout the world like the Matterhorn, Majorca and Tbilisi (yes that's an actual place).
Since I don't imagine Cornelius is on their radar I'm going to take it upon myself to propose how visitors could spend a 36-hour weekend in Corn Town, Modern Dad style.
Friday Night
I recently started eating chicken wings again because the cardiologist says it's ok and I take all direction from him at this point in my life. Cardiologists are like pastors or life coaches for middle-aged men.
For happy hour I'm going with the extra crispy hot buffalo wings at Jack's with a side of wing sauce. Also they have very cold beer and lots of TVs, both of which became very important to me in my mid-40s.
After that I'm not sure what to suggest because inflation is so bad that I can't afford to eat out anymore.
Do you like watching youth sports? Just head to a park that begins with the letter B because they all begin with the letter B to make it as confusing as possible when you're running ten minutes late and can't remember where your kid's Friday night game is being played.
If you're looking for a nightcap, Thigs has good cocktails but they take reservations and I don't make reservations for anything, so we're heading to OTPH for beers and Popcorn Dave's Red Buffalo popcorn.
Saturday
I'm told Fresh Egg has a really good breakfast but I've never eaten there. I also just found out that Waffle House on Catawba closed like two years ago.
We used to go to Panera on Sundays and I'd get the egg and cheese on Ciabatta until I found out that eggs aren't supposed to give you heartburn for five hours after you eat them … so I no longer eat eggs.
If it's a sunny day we're getting out on the water after breakfast.
I love the lake this time of year. The water is calmer and most of the drunk idiots are sitting in front of TVs watching sports instead of tubing with their kids in the main channel, or operating jet skis like an eight-year-old hopped up on Monster Energy.
As for lunch, I miss the Rudder as much as anyone but I still like hanging out under the tiki hut at Hello, Sailor. The blue crab appetizer is my favorite when it's on the menu.
Random true story – I watched the US women's soccer team win the World Cup on a Saturday afternoon at the Rudder in the summer of 1999. A stranger offered me drugs in the bathroom at halftime and I politely declined.
Things like that don't happen at Hello, Sailor. No judgment here. Just an observation.
If it's raining we'll ditch the boat and do lunch at Pho Nam (pronounced (FUH?-nom), which is named after the southern Vietnamese version of the cuisine and not a play on the words phenomenal and Vietnam.
Please tell me I'm not the only one who made that mistake?
John and his family make amazing food that puts a smile on my face every time. If you need suggestions, start with the Pho Tai (pronounced FUH?-tie) on your first visit and move on to the bun (pronounced boon) and ga xao xa ot (pronounced chicken with lemongrass and hot pepper).
Post lunch we're hitting Town Hall to tour the artifacts and pictures that depict our history as a mill town. We'll conclude the tour by driving past the Alexander Farm tenant house, which is being historically preserved on a two-wheel trailer and two crooked stacks of wood.
I have no idea why you'd want to eat dinner at this point because you've been eating and drinking all day, but the NY Times does dinner, so we are too.
I'm going with pizza because that's what all the transplants love to complain about on Next Door. Nothing amuses me more than a Long Islander complaining about the lack of pizza options in the south. It's like moving to the mountains and complaining about the shellfish.
My go-to pizza orders are Brooklyn South's well-done pepperoni and Mama's Nona pie. I prefer to eat pizza at the restaurant rather than get take out so the Mother of Dragons and I don't have to argue about whether or not a greasy cardboard pizza box goes in the recycling or the trash.
Post dinner, now broke and still sans Thig reservations, we're going next door to sip bourbon in Mr. Crossfit's garage unless he got drunk the night before and started yelling "ALEXA VOLUME TEN" at the Amazon garage speaker, while Mrs. Crossfit yelled at him to stop because the baby's room is above the garage.
Messing with Mr. Crossfit fills my soul. When we took down our Christmas tree this year I put it on his roof while he was out of town. When he got back it took him three days to notice.
Sunday
It's pretty amazing how many greenways we have in our town. On Sunday morning we're parking on Westmoreland and walking north on the McDowell Creek Greenway, taking our lives into our hands crossing Catawba, and heading to the lake loop at Jetton Park.
Near the middle of the Jetton trail there's a path that leads out to a point on Ramsey Creek where you can take a selfie and post it somewhere with the caption "Lake Vibezzzz" so people know you were at the lake.
We're skipping breakfast for an early lunch at H2, where you have to get the poutine – a mixture of fries and spicy cheese curds topped with brown gravy. I've never eaten it because, ahem cardiologist, but my friend the Angry Care Bear gets it all the time and it looks amazing.
Well, our time is up.
When you leave for the airport make sure to add an extra 15 minutes because that's when the megachurches let out and for some reason the rest of us have to wait for every last car to leave the parking lots before we're allowed to proceed.
Thanks for coming!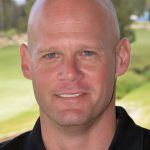 Jon Show lives in Robbins Park with his wife, who he calls "The Mother of Dragons." Their 13-year-old son is "Future Man" and their 10-year-old daughter is "The Blonde Bomber." Their dog is actually named Lightning.