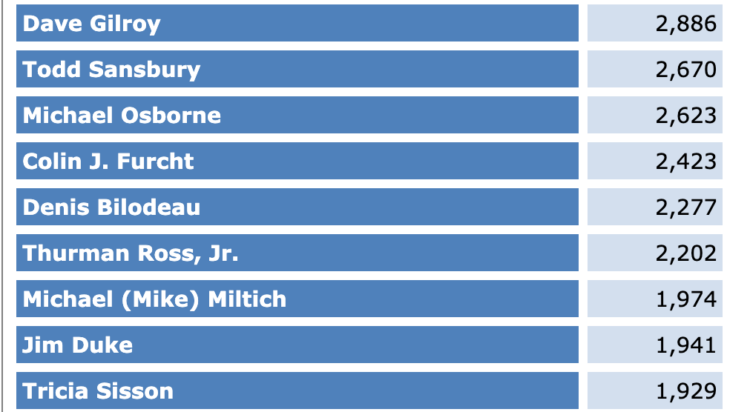 Nov. 2. By Dave Vieser and Dave Yochum. In what is the biggest upset in recent Cornelius political history, all four challengers defeated all but one incumbent on the five-person Town Board. Only Commissioner Denis Bilodeau survived.
Mayor Woody Washam ran unopposed, and endorsed the incumbents.
Dave Gilroy led the way, with Todd Sansbury, Michael Osborne and Colin Furcht having a firm grip on second, third and fourth place.
Denis Bilodeau, the highest vote-getter two years ago, appeared to distance himself from the other incumbents.
The victors will take office at the first Town Board meeting in December, and a proposed moratorium on building may be their first order of business.
They ran on a "Contract with Cornelius" platform which criticized incumbents for not listening to citizen concerns about rapid development.
It struck a chord among voters.
Some of the projects which caused the most concern included the Junker Project, during which a last-minute change in the project size was not sent back to the Planning Board for further review; the Alexander Farm Project which encompassed almost 55 acres of pristine farmland; the OMB/Caroline projects; and the approval of a controversial cell phone tower near Jetton Road.