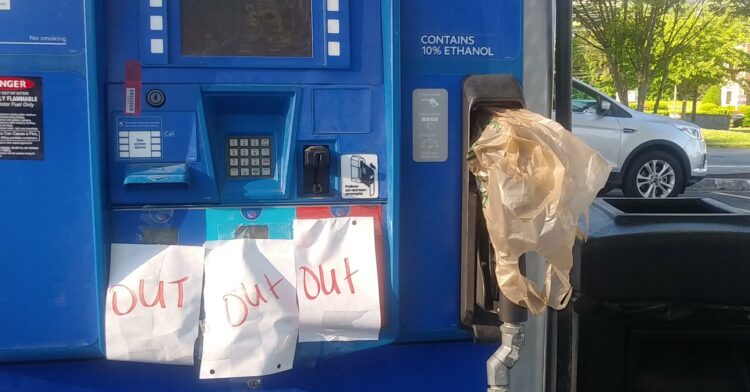 May 13. By now it seems everyone has gotten gas, even people with Teslas. How soon the act of purchasing gasoline can get back to normal could take some time, according to oil industry analyst Tom Kloza. (We interviewed him for a story Wednesday in Business Today.)
Station outages will peak today and tomorrow, the co-founder of Oil Price Information Service (OPIS) said. "Friday is always the busiest day for purchasing gasoline," he said on Twitter.
In Cornelius this morning:
7:45 am: Circle K had gas, 3-4 cars stacked up on One Norman
7:50 am: QT no gas
7:53 am: Cashion's/Hwy 21 no gas
7:55 am: BP had gas, 4-5 cars stacked up on Westmoreland
8:00 am: Exxon/W. Catawba no gas
9:00 am: Cashion's/Hwy. 73 all product available
New deliveries of gasoline can come at any time. Even as the pipeline starts to roll again, the product has to get to the wholesaler tanks in Charlotte and then onto the trucks to go to all the stations.