Oct. 12. By Tonya Rivens. The death of a loved one is tough. Coping with that loss can be even more difficult.  During the 1960s, Black families not only had to deal with grief after losing someone, they weren't allowed to enter through the front door of local funeral homes.
Harvey Bryant, of W.H. Bryant A.E. Grier & Sons of Mooresville, says that's why Black families started the tradition of taking their loved ones home for the wake or viewing of the body because they had to enter a side door at the funeral home.
The body remained in the home overnight and then was transported to the church for the funeral and burial.
The National Home Funeral Alliance says that from the beginning of time until the 1860s, virtually all funerals were home funerals in America.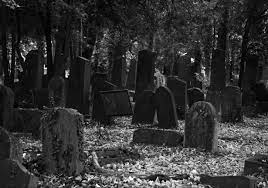 "Typically, family and neighbors went to the home of the deceased to lay out the body on a table, bed, or even on a door spanning sawhorses."  Sometimes funeral directors even used windows to move the coffin in and out of a house.
Initially, Cavin Funeral Home, now known as Cavin-Cook Funeral Home, was the only funeral home in the area providing services to both Black and white families.
Eventually, Morrison & Bryant was founded and provided service to most of the Black families in North Meck.
Bryant, who has been in the business for more than 50 years, said there were separate cars, separate tables and even separate embalming fluid for Blacks and whites.
"If Black families couldn't take their loved one home, the body remained in the back room,"  he says.  "I think people felt like the ritual was the last return of their deceased family member to their home."
End of an era
Some white families also chose to practice the ritual during the 1960s.  And Bryant says that he provided the last ceremony of that type in the early 1960s.
Smithville resident Loria Houston, a well-known gospel singer, says she was accustomed to traveling to the homes of relatives for wakes.
"I really believe it's natural to be afraid of dead people however I learned to adapt," Houston explains.
Treva Watts, also of Smithville, says she never got used to the ritual. "I still have memories of those bodies when I walk into the homes of my deceased relatives," Watts says.
Bryant admits that one of the reasons why he became a mortician was to provide black families the opportunity to walk in the front door.
"Another reason why I became a mortician is because I didn't want to do hard work like picking cotton," he said.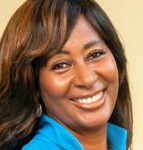 Tonya Rivens is a multi-skilled journalist and is currently heard on Streetz 103.3/100.5 FM, blogs at tonyarivens.com.