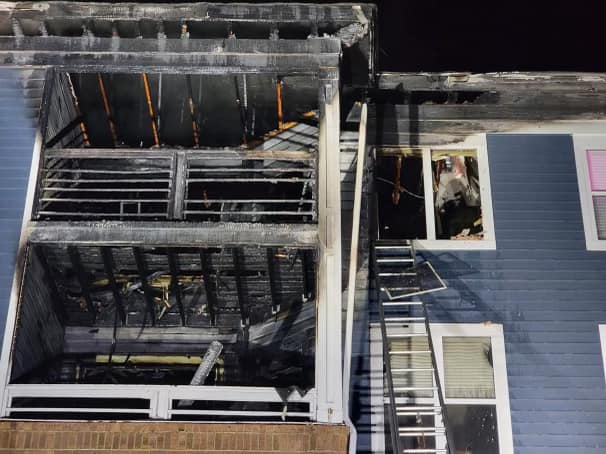 Screen grab: Cornelius Lemley Fire Dept. photo of Friday's fire
May 6. By Dave Yochum. There's been another fire in the Bexley apartment complex just east of I-77 off Catawba but fire officials say this one was accidental. The cause of the first fire, which occurred late Wednesday afternoon, is undetermined.
Everyone was evacuated safely.
On Friday evening, the Cornelius and Davidson fire departments responded to the west side of the complex and found fire showing from the second and third floor as well as the roof. The Mount Mourne and Huntersville departments also responded.
The Mecklenburg County Fire Marshals Office said the cause of the fire Friday was improperly discarded smoking material placed in a cardboard box on a second-story balcony. At least two units were heavily damaged.
The fire late Wednesday afternoon caused extensive damage on the eastern side of the $65 million complex. The cause of that fire has not been determined.