Dec. 10. The NC Dept. of Health & Human Services today reported 3,606 new COVID cases statewide, down from 4,153 new cases yesterday. Statewide hospitalizations climbed to 1,493, roughly 60 percent of year-ago levels.
Positive tests
The positive test rate statewide was 7.4 percent in today's NCDHHS report.
In Mecklenburg, 7.8 percent.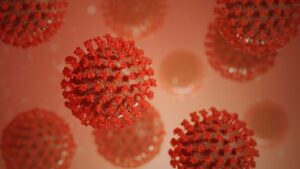 Regional positivity
The regional positivity rates were: Iredell, 10.5 percent; Gaston, 12.6 percent; Lincoln, 11.5 percent; and Union, 10 percent. They were little changed from yesterday.
Hospitalizations
Hospitalizations statewide climbed by 20, from 1,473 to 1,493. On Dec. 1 statewide hospitalizations were at 1,157
Deaths
The NCDHHS today also reported 21 new deaths statewide, none of them in Mecklenburg.
Mecklenburg
There were 297 new cases reported county-wide.
North Mecklenburg (change from Thursday)
• Cornelius: 8 new cases, 4,215 cumulative total, 32 deaths cumulative total.
• Davidson: 6 new cases, 2,465 cumulative total, 19 deaths cumulative total.
• Huntersville: 31 new cases, 9,326 cumulative total, 74 deaths cumulative total.
This day last year
On this date one year ago there were 5,556 new cases and 2,440 people hospitalized in North Carolina due to the coronavirus. 13,262 North Carolinians have died of COVID-related illness between Dec. 10 of 2020 and today, as per NCDHHS data.