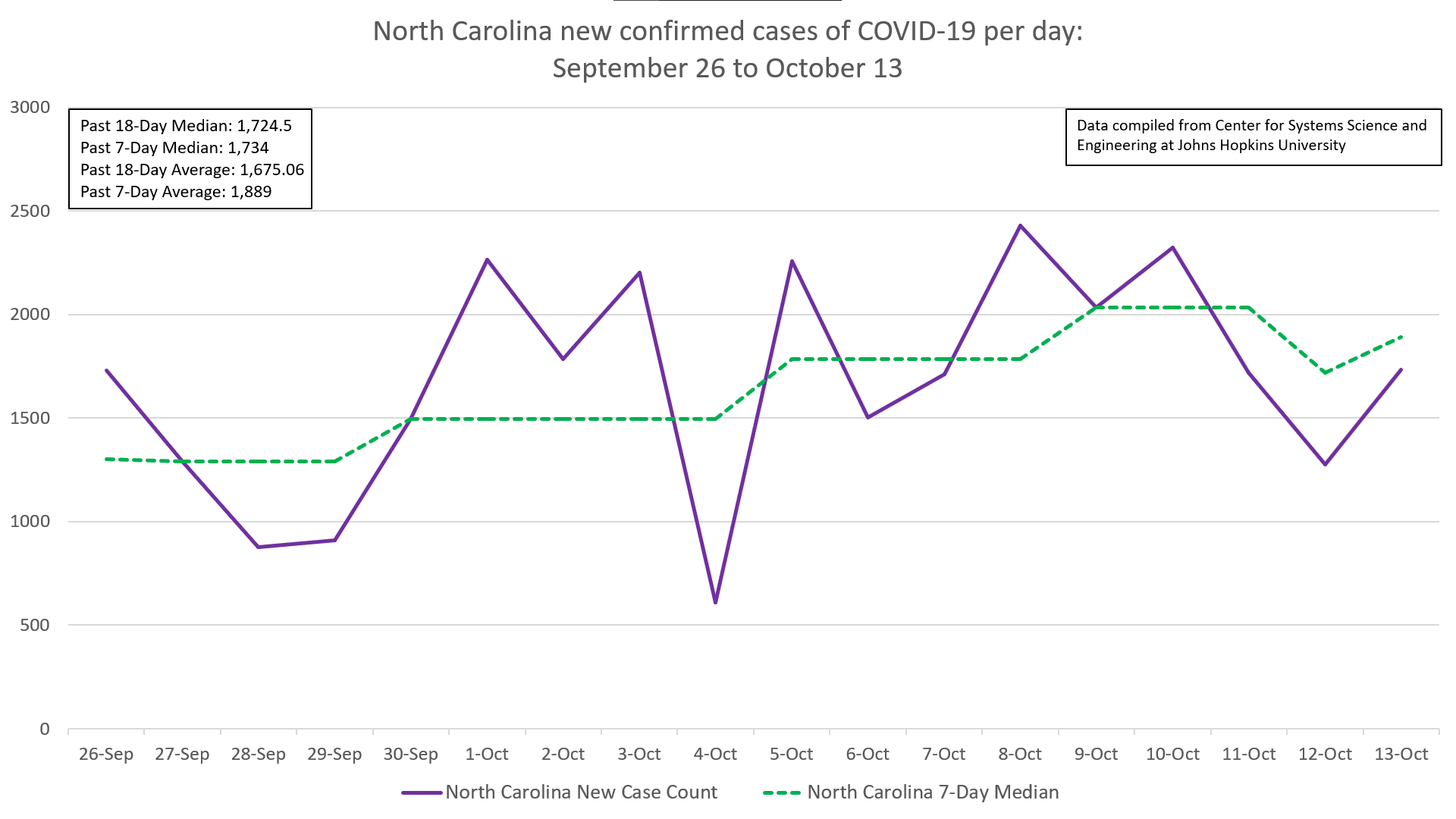 Oct. 13. The NC Dept. of Health and Human Services today reported 1,926 new cases of COVID-19 statewide, up from 1,734 new cases yesterday. The total number of COVID-19 cases statewide since the outbreak began in March is at 236,407.
Tests, meanwhile, are coming back positive at the rate of 6.6 percent statewide, down from 7.1 percent yesterday. The goal is less than 5 percent.
The state's system of tracking new cases changed Sept. 25. From Sept. 26 to yesterday, the median number of new daily cases statewide was 1724.5. Over the past seven days, the median number of new daily cases was 1,734.
Today's increase is 11.7 percent ahead of the previous 18-day median.
Deaths
There were 40 new deaths statewide in today's report for a total of 3,856 North Carolinians who have died.
Hospitalizations
Hospitalizations rose to 1,152 statewide, according to today's NCDHHS report.
Mecklenburg
Mecklenburg County's positive tests are coming back at the rate of 4.4 percent.
There were 148 new cases reported in Mecklenburg, for a cumulative total 30,818 county-wide.
There were six deaths, one of them reported from Huntersville.
North Mecklenburg
Cornelius: 2 new cases, 611 total; 16 deaths total.
Davidson: 2 new cases, 326 cases total; 6 deaths total.
Huntersville: 1,121 cases total; 14 deaths total.