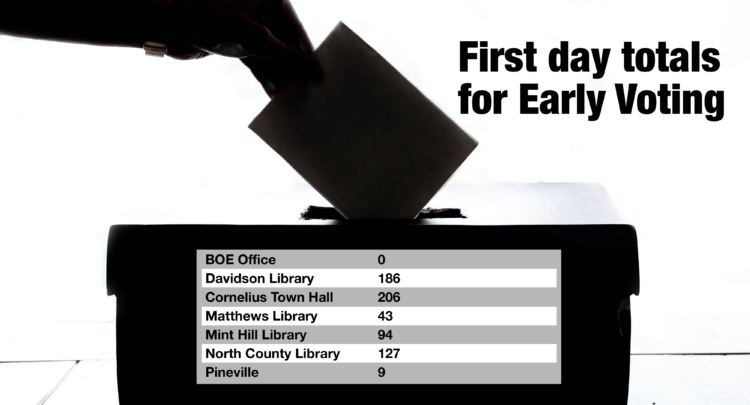 Oct. 22. By Dave Yochum. Maybe it's inside baseball, but, election statistics-wise, Cornelius Town Hall was No. 1 yesterday in Early Voting totals, the first day of county-wide Early Voting.
It doesn't necessarily mean that more Cornelius voters came out—any county voter can vote at any one of seven Early Voting sites.
So a Pineville voter can cast their ballot in Cornelius, and a Davidson resident can cast their vote in Matthews—or Cornelius or Mint Hill. You get the idea.
Cornelius candidates, including Mayor Woody Washam who is running unopposed, are urging residents to get out and vote in an election that features only local contests for town boards and mayors, no statewide contests nor any Charlotte Mecklenburg Schools Board of Education contests.
All five commissioner seats are up for grabs. There are five incumbents and four challengers.
Early voting schedule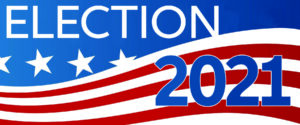 Early voting at Cornelius Town Hall will open at 10 am and close at 7 pm Thursday and Friday of this week; Saturday from 8 am to 3 pm; and Sunday from 1 pm to 4 pm. Voting continues next week; the final day is Saturday Oct. 30
Click here for the complete schedule, courtesy of the Board of Elections.
Election Day is Nov. 2.