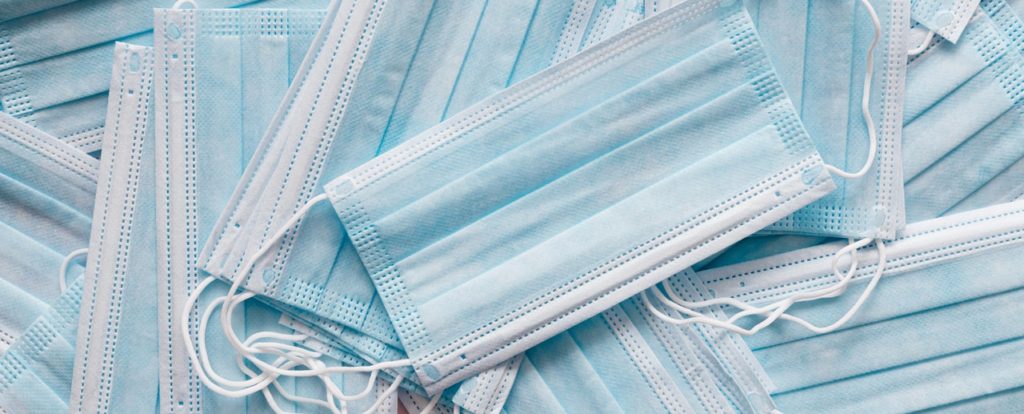 Aug. 16. By Dave Yochum. As new COVID cases and hospitalizations continue to spike statewide, Charlotte and Mecklenburg County will go under a mask mandate. When it goes into effect depends on where you are.
Charlotte and Mecklenburg are expected to rely on emergency powers to quickly mandate masks for indoor public spaces; they'll go in effect Wednesday at 5 pm.
Without them, they would begin in 10 days.
Cornelius, after a poll of five commissioners, falls in the 10-day category, with three out of five commissioners not supporting a mask mandate—mostly out of concerns about any kind of government mandate.
Commissioners Mike Miltich and Thurman Ross disagreed.
Davidson is expected to hold a special meeting Thursday on the subject according to Mayor Rusty Knox.
Huntersville will not join in, according to Mayor John Aneralla. He spoke to Cornelius Today prior to a Town Board meeting.
County Policy Group
Mecklenburg County Public Health recommended issuing a new mask mandate after a meeting of the county Policy Group which includes staff from Charlotte, Huntersville, Cornelius, Davidson, Pineville, Matthews and Mint Hill.
It weighs in on emergency situations like floods or blizzards affecting the entire county.
The countywide mask mandate will be voted on during a special meeting of the County Board of Commissioners on Wednesday. It could go into effect 10 days after approval—unless they invoke the emergency measure, which they are expected to do, Mayor Washam said.
Washam, who began tonight's meeting with a moment of silence for those who have died of COVID, encouraged everyone to get vaccinated.
Charlotte Mayor Vi Lyles:
Since the beginning of this pandemic I have said that I will rely on the medical and healthcare experts to guide our decisions for our community. Based on feedback from the Public Health Department, Atrium Health, Novant Health and Medic, it is important that we take additional measures to help protect our residents and community. I've spoken with George Dunlap and Gibbie Harris and I support their approach to create a county-wide mask mandate, which would create a consistent policy across Mecklenburg County and reduce confusion among our residents. The soonest this could go into effect would be 12 days from today, so in partnership with George Dunlap and Mecklenburg County, I am instituting a mask mandate that will go into effect on Wednesday, August 18 and will bridge the gap between Wednesday and when a county-wide mandate could go into effect.