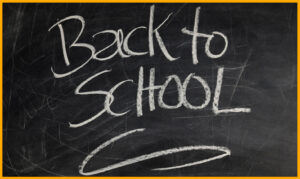 Aug. 15. Breakfast is the foundation of starting school kids off right each day.
Protein
A protein-rich meal helps children focus and keeps blood sugar more stable.
"Many parents struggle with finding protein sources when the morning is rushed," says Dr. Rhonda Patt, pediatrician at Atrium Health Levine Children's Charlotte Pediatrics in SouthPark.
Combine with whole grains, fruit
Nut butters, yogurt, milk and eggs are good options in the morning and should be combined with whole grains and fruit. 
For lunch, sandwiches with whole grain bread, plus a serving of fruits or veggies, is a great plan.
For children who don't like sandwiches, consider string cheese or other low-fat cheese or yogurt to bump up the protein.