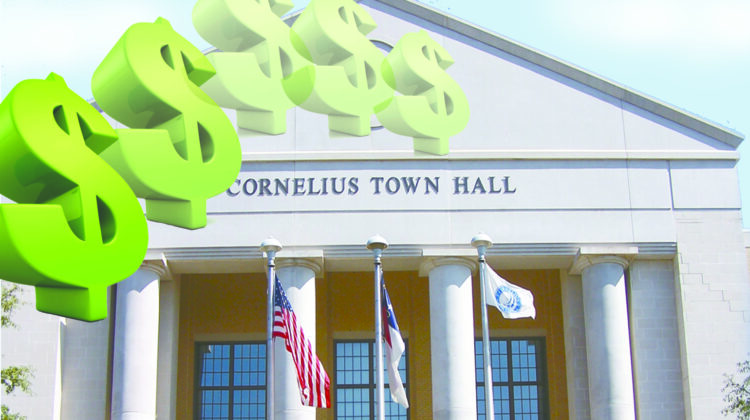 Feb. 14. By Dave Vieser. Last week, Cornelius officials revealed that the town will be eligible to receive $9.6 million from the American Rescue Plan. All told, the federal grants will deliver some $1.9 trillion across the country to support responses to and recovery from the COVID-19 public health emergency. Cornelius plans to use its share of the funds to supplant town money that would normally be used for such local public safety services as fire and police.
What wasn't mentioned, however, was the fact that all of the state's Republican House and Senate members voted against the measure, including US Sen. Thom Tillis—a Cornelius town commissioner from 2003-2005.
At the time of his no vote last year, Tillis said: "Senate Majority Leader Schumer and Speaker Pelosi chose a partisan path that resulted in divisive legislation that's more focused on ramming through far-left initiatives instead of providing targeted relief."
Reached last week, Tillis spokesman Daniel Keylin said the senator stands by his vote.
Windfall
Local officials view the American Rescue funds as a windfall.
"This $9.6 million in federal funds is an incredible, historic windfall for our town that could never have been imagined a year ago before the American Rescue Plan was passed in Washington," said Commissioner Dave Gilroy.
He went on to urge fellow commissioners to be sure Cornelius taxpayers benefit from the one-time payment rather than allow this one-time windfall "to make fast growth in government spending even easier than ever."
A pleasant surprise, if you will
Town Manager Andrew Grant, who had been anxiously awaiting the final rules for the use of funds from the plan, described the $9.6 million as "a very pleasant surprise." Not mentioned was the $6.8 million request for Smithville redevelopment made in January by Willie Jones, a member of the Smithville Community Coalition.
In response, Keylin reminded residents that, although Tillis opposed this bill, he was instrumental in negotiating, drafting, and passing a separate package—the Bipartisan Infrastructure Deal—which will be a "critical investment for North Carolina."
But for now in Town Hall, all focus is on the American Rescue Plan. Mayor Woody Washam summed it up in one sentence: "We just had a golden egg dropped on our town of a significant unprecedented magnitude."