SMITHVILLE REVITALIZATION | By Tonya Rivens
Feb. 10. There's a saying that the third time is the charm. The recent presentation of the Smithville Revitalization and Workforce Housing Plan could be just that.
Smithville Community Coalition member Willie Jones presented the plan at the Town Board meeting in January.
Smithville, the historically black community just east of I-77 on both sides of Catawba, is on the cusp of gentrification. Former Town Commissioner Jim Duke says the community has been given lip service until recently. "In the area of Public Works, they have largely been ignored," he said.
In May and June 2021, Smithville residents completed a survey that addressed infrastructure, home repairs, historic preservation, and funding.
One conclusion of the survey is that residents realize change is on the way.
"The need for resources for existing residents came out quite loud and clear last year," Jones said.
But Jones said Smithville residents want to feel like the plan isn't only benefitting new residents.
The revised proposal:
• protects senior homeowners
• provides $10K for first right of refusal
• provides infrastructure repairs
• provides home repairs
• provides real estate tax relief
• addresses the issue of lead paint and lead pipe remediation
• recognizes the historical significance
• secures historical designation of homes

It's a tall order. The coalition is asking for town funds—courtesy of the American Rescue Plan—on the order of $ 6.8 million as well as all town-owned real estate within Smithville. Along with funds requested from Mecklenburg County and other sources, Jones is pitching a $ 28 million redevelopment project—the largest Cornelius has ever seen.
The plan provides 87 rental units for new residents with 20 of those units committed to the elderly. Rental incomes would range from 30- to 50 percent of the area median income or $17,700 to $50,520 for one- to three-bedroom units.
The 115 ownership units would include single-family homes up to four bedrooms; three bedroom townhomes with a garage and two bedroom townhomes upgradeable to three bedrooms.
A homebuyer preparation program and credit repair case management are also included in the plan. The priority for housing would be for current Smithville residents, documented heirs of former Smithville landowners, town employees, Mecklenburg County first responders and Charlotte Mecklenburg School employees.
Background
Since 2018, the Smithville Community Coalition has been working on a plan that residents would find acceptable—and that doesn't hand over the neighborhood to developers.
"Typically, people will determine if a plan is good or bad based on how it impacts them," Jones said. "Residents eventually started to develop more trust and confidence in the coalition's work."
Former Town Commissioner Thurman Ross, who is also a resident of Smithville, said the current plan is much improved.
"However, the plan needs tweaking in terms of connectivity with residents, more consideration needs to be made for residents not interested in participating, more details are needed on how the plan will accomplish adding entrances/exits and funding is still a challenge," Ross said.
Last year, the funding request for the plan was $250,000 a year for three years.
The total development cost for the current plan is close to $73 million which includes site development ($21 million), rental development ($20 million), ownership development ($31 million) and a Habitat for Humanity partnership ($180,000).
The town's entire budget is running about $24 million a year right now.
ARP funds
The site development funding would be provided by the American Rescue Plan Act through the town ($6.8 million) and Mecklenburg County ($5.2 million).
Additional funding would be provided by philanthropy ($650,000), historic home sales ($900,000), loan repayments ($562,000) and home pad sales that could be worth more than $7.1 million.
Jones said the challenge for the plan is that it's competing against developers who have access to capital.
Developers are currently paying 50 cents on the dollar for property, Jones said, explaining that the Smithville redevelopment plan pays "full and fair" value for the land.
"We don't have to cheat to make the numbers work," he said. "The funding is now capitalized vs. underwritten."
There are currently at least three duplexes under development in Smithville.
Town Commissioner Colin Furcht said he is encouraged by the plan.
"My only concern would be the funding expectation…I will need to understand more about how those dollars are being calculated and awarded," he said.
Under the plan, property acquisition starts in 14-18 months with properties under contract by December 2024.
The plan has been exempted from the current residential construction "time-out" and the town's land use plan is under review to accommodate Smithville.
The revitalization proposal will be part of the town's budget discussions in the coming months, according to Commissioner Denis Biodeau, The town's use of American Rescue funds has not been finalized.
Jones hopes to officially open the redevelopment office in May.
Town Budget discussions get under way in earnest in the Family Life Center at Mt. Zion United Methodist Church at 9:30 am Thursday.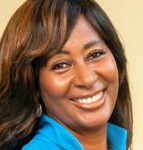 Tonya Rivens is a multi-skilled journalist in radio and television and is currently heard on Praise 100.9 FM, blogs at tonyarivens.com.