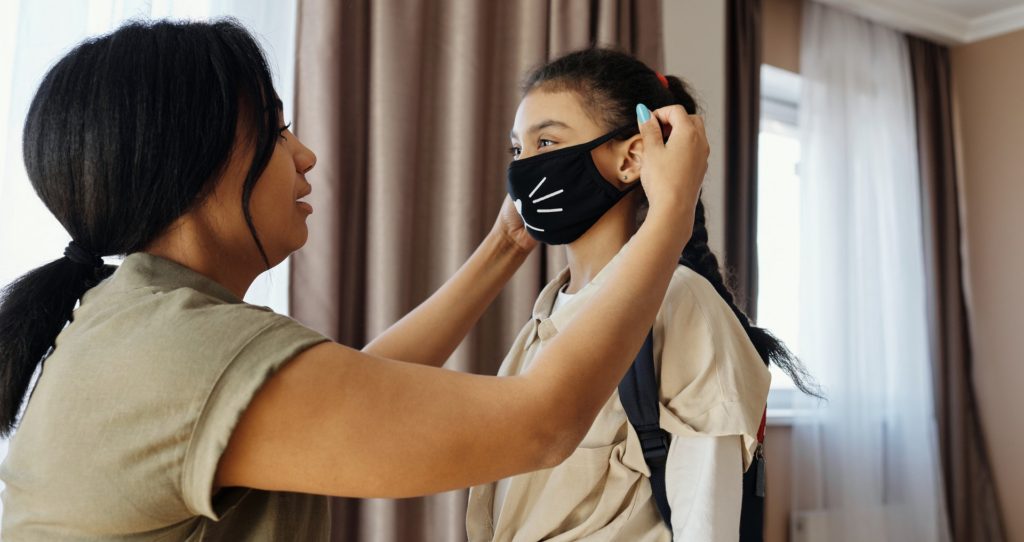 July 16. By Dave Yochum. The Charlotte-Mecklenburg Schools Board of Education has combined two approaches for resuming school Aug. 17. Back-to-school here will be a mix of what's known as Plan B and the more restrictive Plan C.
Two weeks of in-person instruction will be followed by an indefinite period of remote learning. The approach, which is stricter than some might have wanted, comes as Mecklenburg County continues to be the epicenter of the coronavirus in North Carolina.
Mecklenburg: COVID-19 hotspot
Mecklenburg's 7-day running average of new COVID-19 cases accounts for 17.5 percent of the state-wide cases, yet we represent roughly 10 percent of the state's population.
Individual school districts are tailoring their plans for their communities. Board member Jennifer de la Jara said she was grateful Gov. Roy Cooper gave options to local school boards allowing them to choose a more restrictive way forward.
Orientation period
"We chose the Plan B-Plus Remote option to give us an opportunity to orient students to the new online platforms and technology and to their teachers in very small groups, while of course using all precautions," de la Jara, a Davidson resident, said.
Parents here can enroll their students in a fully remote option if they do not want to participate in the in-person orientation. For FAQs on back-to-school, click here.
Mecklenburg County currently has had some 16,000 confirmed cases of COVID-19, the highest in the state.
Under the plan, there will be an orientation and onboarding period in which one third of students will be assigned to one of three groups: A third will be assigned to group A, the next third will be assigned to group B, and the last third to group C. Students will attend in-person on their group's assigned days within the first two weeks.
Plan C: Aug. 31
After that rotation of students, Plan C—remote learning—will go into effect, de la Jara said. That said, infection numbers could go down and CMS will have the ability to move back to Plan B and in-person learning.
"That is my hope, but that is going to take all of the community doing their part by following the three Ws," de la Jara said, referring to wear a mask, washing your hands and waiting six feet apart.
De la Jara said the school board will work with the Department of Health to "establish our metrics and the number we would like to see to be comfortable to return to Plan B."
Teachers and parents will have a heightened responsibility for keeping themselves and students safe during the first two weeks of school.
The plan, which has all students moving to remote learning Aug. 31, was approved by the board during an emergency meeting yesterday.
Disagreement
Many people are not pleased, and predicted parents will pull their kids out of CMS. Jim Puckett, a former CMS board member, said CMS is too big to manage through a crisis like COVID-19.
"I implore you to reconsider and once again initiate the process required to establish a smaller separate school district starting with the option of a municipal charter school. It is clear the current size and complexity of CMS makes it nearly impossible to adequately design and manage a district that has the needed flexibility to work effectively for the students, teachers, and parents you serve," he said.
In Cabarrus
Cabarrus County Schools will also take a blended approach. Students will begin the new school year attending school one day each week for in-person learning and spend the remainder of the week utilizing remote learning. Under this plan, students will be divided into groups to stagger their attendance, optimizing social distancing in buildings and classrooms.
Statewide priority
Gov. Cooper said "the most important opening is that of our classroom doors." In addition to academics, schools help provide health, safety and emotional development.
"This is a difficult time for families with hard choices on every side. I am committed to working together to ensure our students and educators are as safe as possible and that children have opportunities to learn in the way that is best for them and their families," Cooper said.
In addition to the two-month supply of PPE packs schools received in June, the state will provide five reusable face coverings for every student, teacher, and school staff member in public schools.