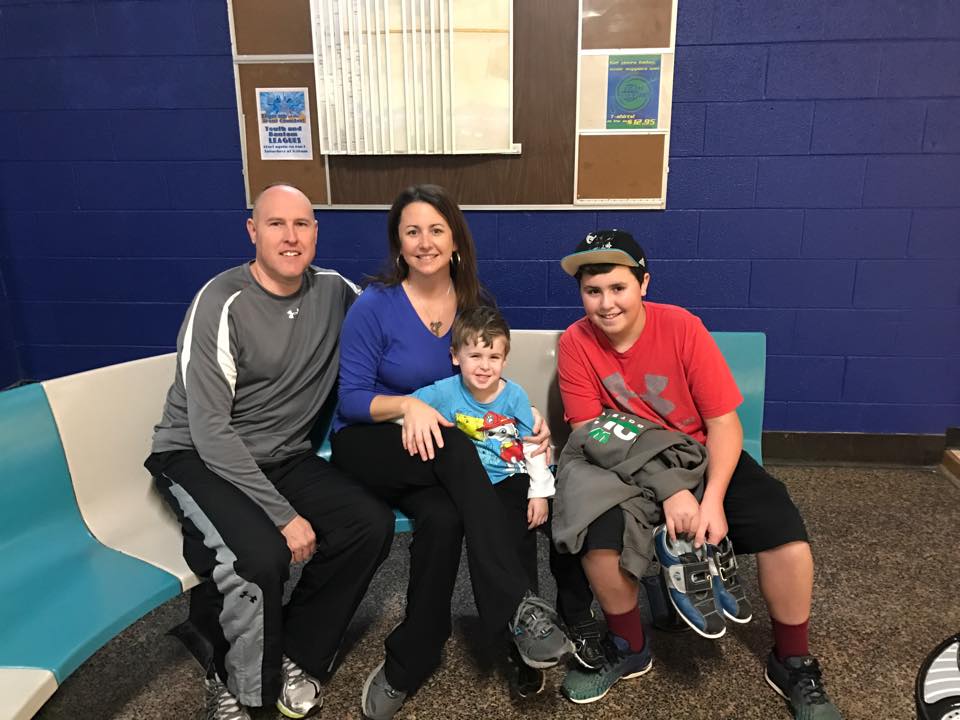 UPDATED 515PM. The Cornelius Police Department will host a candlelight vigil Monday night in memory of Warrior Jace, the son of a Cornelius police officer and a NC State Police officer. Jace Kinley Thompson died over the weekend at age 5 after a valiant battle with cancer.
He is ​the ​son of Cornelius Police Captain Jennifer Thompson ​and Eric Thompson, a North Carolina Highway Patrol Sergeant. Known as Warrior Jace for his indomitable spirit, he had Diffuse Intrinsic Potine Glioma (DIPG), an aggressive brain tumor found in the base of the brain. He is also survived by his brother Blake and paternal and maternal grandparents. The complete obituary is here https://www.hartsellfuneralhomes.com/notices/Jace-Thompson
A memorial service will be held Thursday, Oct. 11 at 1 pm in the auditorium at the Stanly County Agri-Civic Center, 26032 Newt Road in Albemarle, with Rev. Beau Linker officiating. The family will receive friends following the service in the lobby. Funeral arrangements have not been made public. The candlelight vigil begins at 7:30 pm.
The community rallied around young Jace with a gospel sing, a race and "No Shave November" to support the Thompson family during such a profoundly difficult time.
"From one day to the next our world completely changed," Jennifer said, explaining that "not once" had Jace complained about his medical treatment.
'I draw so much strength from him," Jennifer said, explaining that their faith in God kept them going.
After Jace passed away—he was at home, and held by family—his mother posted this on Facebook:
With an absolutely shattered heart, we said a temporary goodbye to our sweet baby boy this evening. I have no doubt, Jace Kinley ran and jumped up into the arms of Jesus and Jesus squeezed him tight. I can hear Jesus saying, warrior, wow, you are loved!!
Eric, Blake and I are devastated, but our baby boy went peacefully at home with us holding him and we are thankful for that.
He's the bravest and most courageous baby boy I've ever known and I am forever changed because of him. The rest of my life will be spent showing others and telling others of Jace's story.
Jace's story isn't over!! Please pray for our family. We are devastated.
I am a completely shattered mommy
Make sure you always live like Jace. Always, thumbs up!!