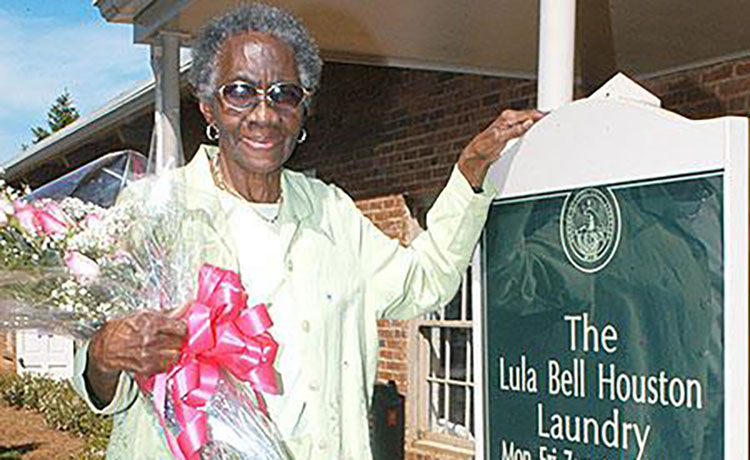 Oct. 22. Lula Bell Houston may have passed away three years ago come November, but the Cornelius resident's warmth and giving spirit lives on at Davidson College.
A "Lunch & Learn" on food insecurity on college campuses will be held via Zoom on Nov. 9 from noon to 1 pm, concluding with a tour of Lula Bell's Resource Center near the center of the campus.
The Resource Center, the former campus laundry, helps students fully engage with the Davidson College experience regardless of financial ability. Lula Bell, who passed away at 94, worked in the laundry more than 60 years, becoming a resource for friendship and kindness for countless students over the years. Click here for more info.