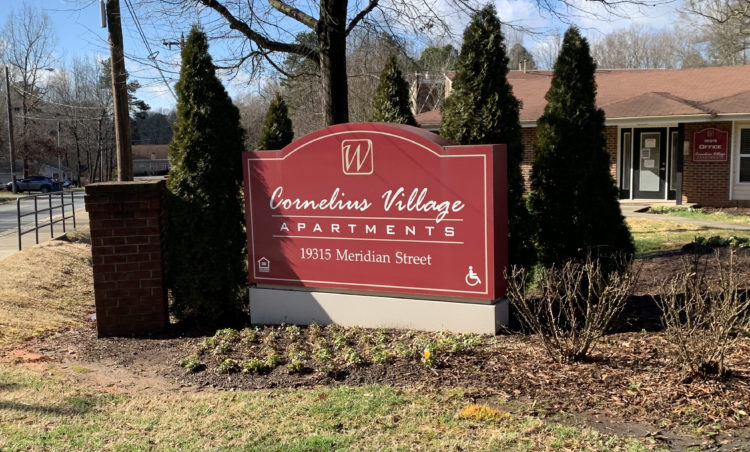 Feb. 16. UPDATE 6 pm. A 25-year-old mother has died after a child accidentally fired a weapon, hitting the mother and another child, according to members of the grieving family. The tragedy occurred in the Cornelius Village apartments around 7 pm Monday on Meridian, not far from the Cornelius Animal Shelter.
Family members identified the victim as Gabriel Henderson.
They said the child thought the gun was a toy.
Cornelius Police did not confirm or deny that there was a shooting. CPD said they would release information later today.
UPDATE 1:30 pm: Police said the shooting took place at 19301-A Meridian.
On Facebook, the mother of the victim posted this:
A letter to my daughter:
This all seems so unreal. You were my baby girl! You were my rider when I lost my sister. You were my best friend. You were the my sunshine when no one else would smile. You were the one that kept us grounded. You were a best cousin. You were the most lovable mom. You were my baby /only girl. You were my daughter. You already knew how much I love you!!!! Your kids and I will miss you. But know that I have the same love for them as the same love I still have for you! Rest Easy Mamma Baby!!!!
UPDATE 2 pm: CPD issued a press release and posted on Facebook at 2:
Detectives arrived on scene and after speaking with witnesses, it was determined the only people inside the apartment at the time of the shooting were the victim and her five children.
There was a small semi-automatic handgun located on the bed in the bedroom where the victim was found. Four of the juveniles were in the room at the time of the shooting and detectives believe the juveniles found the gun inside the mother's purse. The mother was inadvertently shot, as well as the youngest child. The oldest child was in the living room, away from the others, when the incident occurred. The youngest child was transported by MEDIC to Atrium Main in Charlotte with non-life-threatening injuries.
This case involves juveniles; therefore, we will not be releasing their names or any other identifying factors.
Update 6 pm: Family members say the gun was registered
—Tonya Rivens contributed to this story