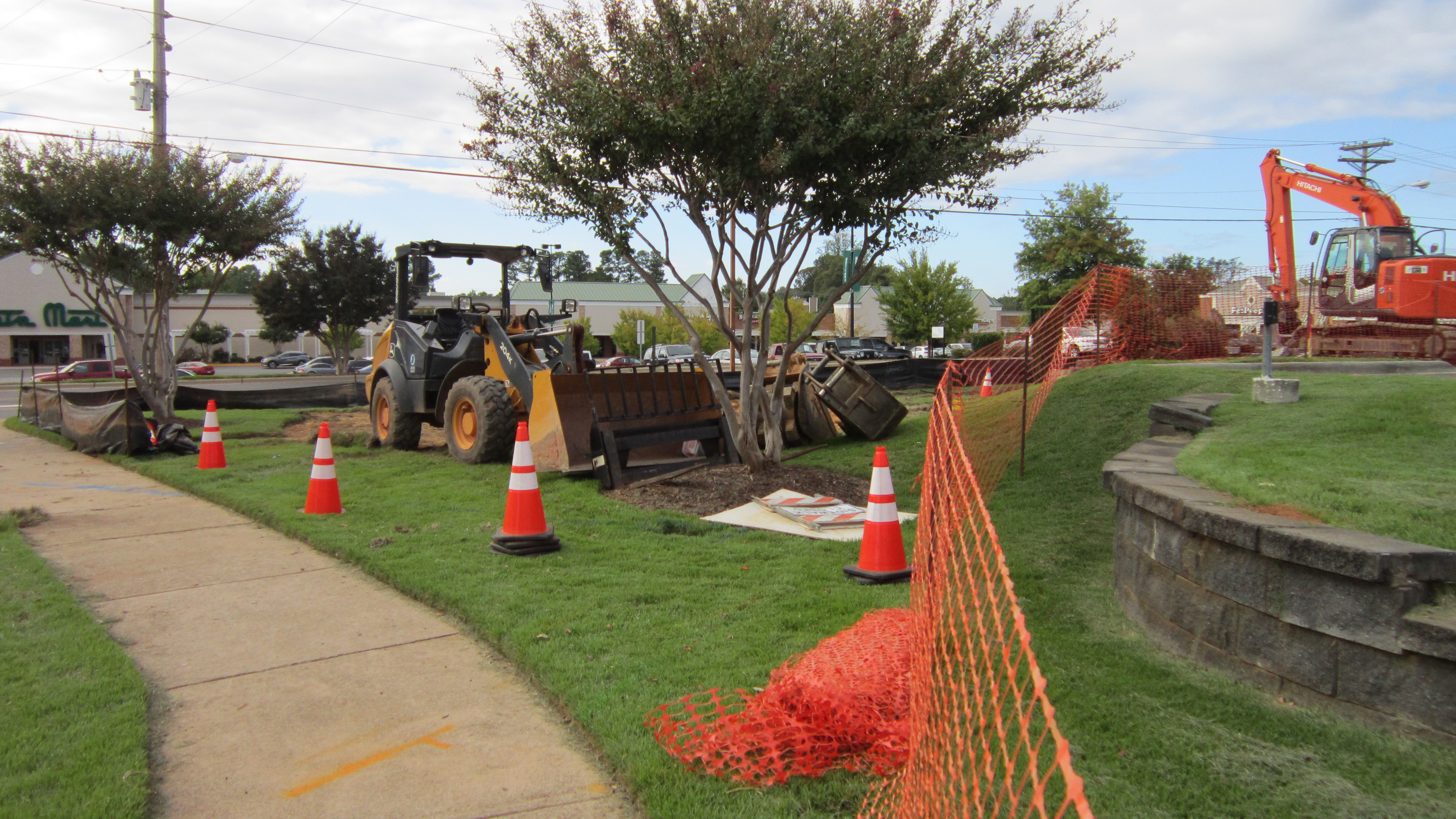 Oct. 7. By Dave Vieser. Just as the DOT finished adding a second northbound entrance lane to I-77 at Exit 28, Cornelius motorists have another bump in the road: Traffic in the southern end of Torrence Chapel Road will be disrupted for about six weeks while Charlotte Water replaces a forced sewer main.
The project involves replacing a 6" wastewater main that was installed in 1989. "It has a recent history of needing repairs, which ranks it higher on our replacement project list," said Charlotte Water Public Affairs Director Jennifer Frost. While the repair is not considered a true emergency, it does take priority over more routine work.
During the first phase of the project, the northbound lane of Torrence Chapel Road will be closed between the Econo Lodge and Old Torrence Chapel Road. Flaggers will control traffic between 9 am and 4 pm. All lanes are to remain open during peak traffic times. Phase 1 is anticipated to last approximately three weeks.
In the second phase, drivers will not be able to turn onto Old Torrence Chapel Road from West Catawba Avenue. Westbound traffic may access McDonald's and Taco Bell by turning right onto Torrence Chapel Road and then right onto Old Torrence Chapel Road. Leaving either restaurant, drivers must travel south to West Catawba Avenue. Phase 2 is anticipated to take five (5) weeks to complete
"During construction, there may be an occasional sewer odor" said Charlotte Water officials. "However, it should not be significant."