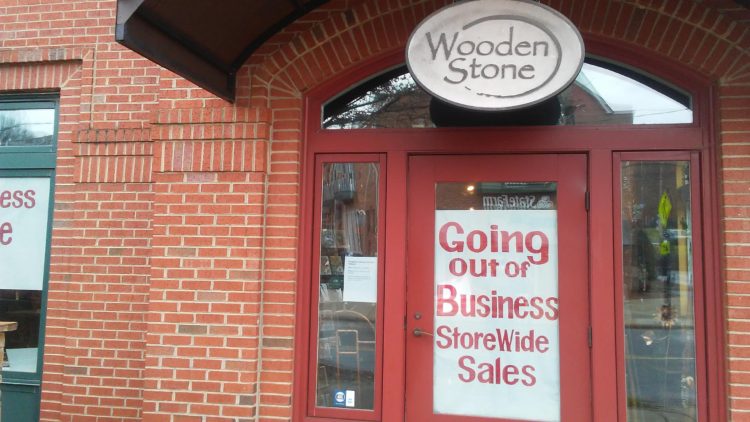 Jan. 11. Wooden Stone, a mainstay of Davidson retail for years, is closing. The owners could not be reached for comment but an employee said the retailer, located at 445 S. Main, is closing because of the pandemic.
The store specializes in a wide range of handcrafted objects, supporting the efforts of artists and craftspeople. On Facebook Wooden Stone says it showcases more than 400 artists in the United States and Canada—with more than 100 based in the Carolinas.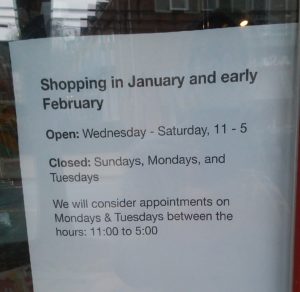 It was the go-to place for hot chocolate—and special gifts— during the annual Christmas in Davidson event.
A going-out-of business sale is expected to start this week.
Town support available
The Town of Davidson has allocated $40,000 for COVID Business Support Grants to support local businesses which have expenses directly related to the COVID-19 pandemic.
"Our businesses are a central part of our community. They have shown resilience during this pandemic but need help to operate safely this winter. We hope that this grant will provide the necessary funds to help them stay open," said Mayor Rusty Knox who lamented the closing of Wooden Stone.
So far the Town Board has approved $40,000 in small business. There may be more money available for small businesses that are feeling the crush of what COVID is doing.
Grants will be available for retail businesses located in Davidson's commercial districts for up to $4,000.​ For questions regarding the grant please contact Kim Fleming at kfleming@townofdavidson.org.