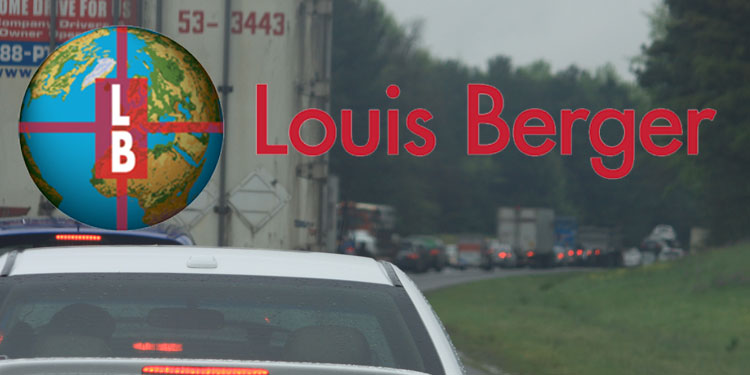 Nov. 20. By Dave Yochum. With key members of the business community and elected officials gearing up for the I-77 toll summit on Monday, Mayor Travis has issued a 900-word statement outlining his position on the I-77 toll plan.
"My position is simple, our interstate is broken and must be fixed. No one disagrees with this premise, as it is impacting our quality of life, real estate values and the businesses located or considering the option to locate in our region," Travis' statement said.
Meanwhile, the conversation—a gentle word for the all-out debacle the toll lane issue has become—has moved from whether a politician is against the tolls to how they will fight the tolls.
Five members of the Cornelius Town Board have expressed strenuous opposition to the toll plan and at least two—Dave Gilroy and incoming commissioner Dr. Mike Miltich—say they would vote for the town to join the WidenI-77.org lawsuit to fight the tolls.
Mayor-elect John Aneralla in Huntersville—a toll opponent when he ran against former Mayor Jeff Tarte for NC Senate three years ago—said the new Huntersville Town board has already recommended that he not travel with Travis and Mayor John Woods to Texas to review Cintra toll operations there. Lake Norman business and political leaders said the "optics" of this kind of a trip were wrong in light of the outcry around the 50-year contract.
Cintra is the Spanish company that will build and operate the toll lanes on I-77. The corporate name for this undertaking is I-77 Mobility Partners.
The I-77 Express Lanes project is a public-private partnership between the NCDOT and the Cintra-led I-77 Mobility Partners consortium. Louis Berger Group out of New Jersey is the lead designer for Sugar Creek Construction, the general contractor.
In his statement, Travis said: "This trip has been in the planning process for several months and no expenses will be paid by tax payer's dollars or Cintra. John and I will pay for all of our travel costs individually and we will have records to share if requested. This includes flight expense, meals and any miscellaneous costs."
RELATED: Mayor Chuck Travis' statement
The mayors traveled with NCDOT Chief Deputy Secretary Walt Gray and NC Turnpike Authority Executive Director Beau Memory. Travis said it was a "fact-finding mission" for information sharing and forecasting "that we can report back to our community."
Travis, who has been re-appointed to the Turnpike Authority, said "canceling the contract at this point will have significant financial penalties as well as timing issues that will impact our region for years to come."
It's unclear whether Gov. Pat McCrory will attend Monday's Toll Summit which was organized by NC Rep. Charles Jeter. The summit takes place one day short of the three-week anniversary of the defeat of elected officials like Huntersville Mayor Jill Swain and a former Huntersville Mayor Sarah McAulay. Both were on the wrong side of the toll issue.
Politicians like Jeter, and to a lesser extent NC Sen. Jeff Tarte and NC Rep. John Bradford were apparently sold a bill of goods by Cintra and NCDOT. All three say the facts underlying the $650 million deal changed over time—to such an extent that the 50-year contract was unacceptable.
Indeed, as the contract was coming under closer scrutiny in May, the NCDOT hastened what was called the "financial close."
Now estimates vary widely on how much it would cost to cancel the contract. At one extreme, the NCDOT says the penalty could be as much as $145 million.
At the other extreme—at least according to the NCDOT—is citizen Diane "Dee" Gilroy, a Spanish professor at UNC-Charlotte. She traveled on her own to Spain to investigate Ferrovial, the parent company of Cintra.
In a letter to Mary Morton, the Inspector General of North Carolina, she said NCDOT's contract with Cintra is void because the company did not tell the truth about "lawsuits and pending charges" against Ferrovial.
RELATED: Gilroy's complaint to the Inspector General
The Cornelius resident cited cases of alleged bribery involving Ferrovial as well as tax evasion. Her letter to Morton also states:
"In addition to these disturbing lawsuits and convictions against Ferrovial, the Louis Berger Group (LBG) based in New Jersey was selected as the Lead Design Firm on the 1-77 HOT lanes project with Cintra Infraestructuras. This firm is an international disgrace. It has defrauded US taxpayers out of millions of dollars and it put our military in harm's way in Afghanistan. On November 5, 2010 Louis Berger agreed to pay one of the largest fines of any war-zone contractor ( $69.3 million in civil and criminal penalties)."
According to the FBI, Louis Berger is the New Jersey-based construction management company that admitted to violations of the Foreign Corrupt Practices Act (FCPA) and agreed to pay a $17.1 million criminal penalty to resolve charges that it bribed foreign officials in India, Indonesia, Vietnam and Kuwait to secure government construction management contracts.
Two of the company's former executives also pleaded guilty to conspiracy and FCPA charges in connection with the scheme.
Assistant Attorney General Leslie R. Caldwell of the Justice Department's Criminal Division, U.S. Attorney Paul J. Fishman of the District of New Jersey and Special Agent in Charge Richard M. Frankel of the FBI's Newark Division made the announcement.
LBI entered into a deferred prosecution agreement (DPA) today and admitted its criminal conduct, including its conspiracy to violate the anti-bribery provisions of the FCPA. Pursuant to the DPA, LBI has agreed to pay a $17.1 million criminal penalty, to implement rigorous internal controls, to continue to cooperate fully with the department and to retain a compliance monitor for at least three years.
Gilroy's husband is Cornelius Commissioner Dave Gilroy. She visited Morton's office in Raleigh this week but would not return phone calls or emails from Cornelius Today.
The summit starts 
9 am
Monday
 at Cornelius Town Hall.