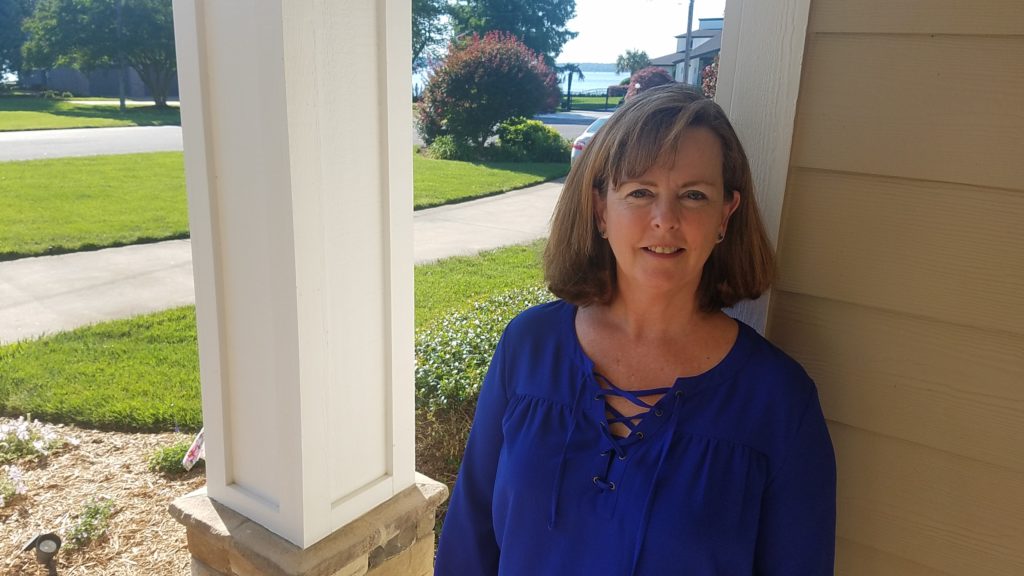 May 17. By Dave Yochum. Cornelius is one of those places where some people get their boats detailed as often as their cars. And some don't.
It's also the kind of place where homeowners' associations keep things in their neighborhood nice and tidy. And a place where plenty of others yearn to be free of onerous government regulations.
The Cornelius Town Board got into the thick of all that when board members voted 5-0 to adopt new rules that limit outdoor storage.
A new ordinance puts limits on the size and quantity of boats and trailers in the front yard.
Jayne Eve, who lives in a well-kept Craftsman-style home on John Gamble Road, says the new ordinance infringes on her rights as a property owner who consciously purchased waterfront property where there are no homeowner association covenants, codes and restrictions (CCRs) above and beyond basic town ordinances.
A resident here more than 20 years, she opted not to move into The Peninsula or Captain's Point where there are CCRs.
"The commissioners went too far," she says, defending the rights of property owners. "You can keep going on and on…this goes too far and needs to be rethought."
Here's a little bit of history: The Cornelius Land Development Code Advisory Board (LDCAB) spent months studying different categories of outdoor storage related to various materials, junk vehicles, RVs and boats.
LDCAB members evaluated the pros and cons of front yard storage versus back yard storage and also debated the issue of whether storage should be on the street front vs. the lake front. The advisory panel also discussed people who opt for non-HOA neighborhoods and their rights.
The LDCAB decided that Cornelius "should care about all neighborhoods equally and that appearance and property value should be a Town wide concern."
The nature of things Cornelius is that LDCAB reports to the Planning Board and presents their findings for review. It's then passed up to the Cornelius Town Board.
Not wanting to step into a sticky wicket, the Planning Board reviewed and studied the LDCAB recommendation, discussed the same issues as LDCAB and said no thank you.
According to Wayne Herron, the town's planning director, the majority of the Planning Board members felt the Town should respect the wishes of those choosing to live outside of HOA regulated areas and that it was not in the Town's best interest to force outdoor storage to the lake front.
By a vote of 6-1, the Planning Board recommended denial of the proposed amendment.
Town Commissioner Mike Miltich said trailers and boats in front yards are part of living in a "boating community," which includes not just boats, but boat trailers and double-wide trailers for two personal watercrafts.
Commissioner Dave Gilroy, well-known as a free market type, took a different view, saying he was in favor of "balanced protection for the neighbors if you have to live in perpetuity with some kind of craziness in the front yard next door."
What he's saying is that the new ordinance will prevent the most independent of homeowners from keeping, let's say, two tugboats, in his or her front yard.
Issues at this point include what is and isn't an "improved" driveway, how much a boat weighs, junk cars vs. crummy cars and where side yards and back yards begin and end.
Asked what his personal opinion was, Herron told commissioners it's a policy issue, "what do we want to do for the town?"
"If you desire to reduce the storage of boats, this ordinance will do it," Herron said. The ordinance goes into effect immediately. It's not online as yet; Herron said "we revised the wording as directed by the Commissioners last evening, but the revision is being circulated internally to make sure we have the correct wording before make the final version available."