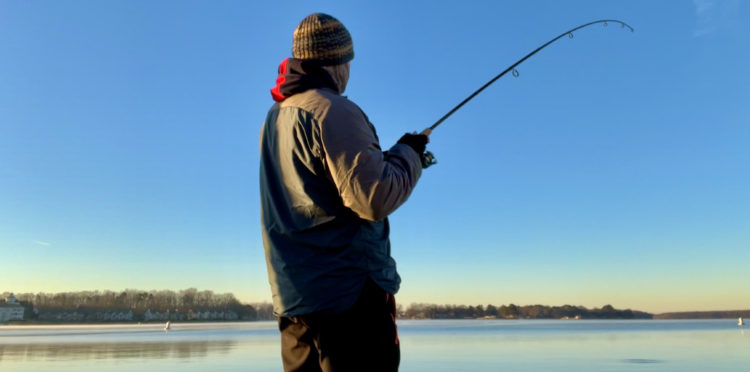 MODERN DAD | By Jon Show. I tend to go fishing a little more than normal during Christmas break. It's an excuse to get out of the house in the middle of a long couple weeks, but I also use the time to reflect on the past year and think about the year ahead.
One morning last week, as I alternated between sips of black coffee and tossing shad raps at the rocks, I couldn't escape one thought about the past year.
What in the fresh hell happened? Seriously, what just happened?
Let's set aside COVID-19 for a minute because, well, it would be nice to ignore it for one minute.
The year began with Kobe Bryant and his daughter, Gianna, dying in a helicopter crash. I would have sworn that accident occurred at least two years ago. It was last January.
The notable deaths rolled on with the calendar year, taking literal and figurative superheroes. James Bond, the Notorious RBG, Alex Trebek, Eddie Van Halen, the Black Panther, Chuck Yeagar, Diego Maradona, Regis, Little Richard, Spartacus, Kenny Rogers and Darth Vader.
Say what?
This past year was so weird that two of the English royal family members just up and quit. A princess just quit being a princess. The Blonde Bomber still can't grasp that concept. Who quits being a princess?
Fires raged in California and Australia. Via the latter I learned that koalas are demon animals and not the cute, furry things I thought them to be. Seriously, Google it. Koalas were outed as devils in 2020. Never saw that coming.
Koalas may have been the only notable gray thing about 2020. Much of the year seemed to be focused on black or white.
Many marched and chanted Black Lives Matter. Others marched and chanted All Lives Matter. The far left and the far right told all of us we either needed to choose to support the police or hate the police.
I chose to feel sad for a little girl named Gianna Floyd and a mother named Tamika Palmer. I chose to feel sad for countless people from every walk of life who are lumped in with bad apples. And I continued to teach my kids that everyone is created, and to be treated, equally.
I also listened to a lot of Dave Chappelle and Bill Burr. Two comedians. One black, one white. Nothing really in common other than a commitment to skewering everything in the least politically correct way possible.
To be sure, there were many personal positives in a year filled with weirdness. I got to watch Future Man rip up the lacrosse field. I got to watch the Blonde Bomber in her first dance recital. The Mother of Dragons and I celebrated our fifteenth wedding anniversary by getting takeout delivered to the boat at Port City.
I guess it's hard to get past the weirdness.
The COVID mindset
So, finally, we arrive at the absolutely continuing, exhausting existence of COVID-19.
As we stared coronavirus in the face last March, I wrote in these pages about telling my kids that crises such as 9/11 tend to bring us together as a society. Boy, was I wrong on this one.
Tony Fauci is a saint. Tony Fauci is an idiot. Trump is the devil. Biden is the devil. Death counts are rising. Death counts are fake. Masks work. Masks are a joke. It definitely wasn't a year where people came together.
The presidential election. Forrest Gump said it best: "That's all I have to say about that."
I think we can all agree that it wasn't the best year for organizations with letters for names. The CDC, WHO and FDA all had a rough go. CMS.
With the exception of a few days this fall, elementary kids in Charlotte-Mecklenburg Schools weren't allowed to go to class. The middle school kids were supposed to go back in the fall but CMS forgot to make sure they had enough bus drivers. I'm not kidding. That was an actual thing in 2020.
Not all kids were home throughout the fall, though. It was safe for kids in private school and charter school in Mecklenburg County to physically go to school. It wasn't safe for kids who go to public school. Let that marinate for a minute.
We've always been grateful for our kids' educators but the work of the absolute rock star teachers and principals in our schools has been nothing short of amazing. Some heroes wear capes. Others don No. 2 pencils and Zoom passwords.
Zoom faux pas
Speaking of staying home all day, the Mother of Dragons has joined me in working from home since March. She's been stationed up in the bedroom in what I have come to refer to as the Ivory Tower.
Her webcam points toward the entrance to our bedroom and closet, and I actually made it until mid-December before accidentally walking shirtless through one of her Zoom calls. I guess the year wasn't devoid of personal accomplishments.
Back on the dock, I thought about personal accomplishments. Not a lot to sprinkle around this year. I shook my head and turned, as I always do, to the coming year. Then I thought about my kids.
As I sat there, I drifted back to a comment made by Kobe's wife, Vanessa, as she eulogized her late husband in front of 20,000 people at the Staples Center. I grew up a Celtics fan so it seems fitting that at the end of the weirdest year of my life I'm recalling advice from a guy I couldn't stand as an NBA player.
"Kobe taught our kids how to be brave," she said, "and how to keep pushing forward when things get tough."
Sometimes the simplest advice makes the most sense.
Happy New Year.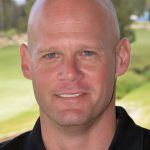 Jon Show lives in Robbins Park with his wife, who he calls "The Mother of Dragons." Their 10-year-old son is "Future Man" and their 7-year-old daughter is "The Blonde Bomber." Their dog is actually named Lightning.