MODERN DAD | By Jon Show
May 5. I proposed to my girlfriend at the pinnacle of Kings Mountain on a sunny day 20 years ago, and as we descended, the as-yet-to-be-named Mother of Dragons began planning our wedding, including potential dates.
"I think we should do it in October," she said.
I politely declined because October is baseball playoff season and I was a Red Sox fan and, oh boy, did I make the right call on that one.
If we had gotten married during that October weekend in 2004, as she suggested, then during our wedding, my friends and I would've been across the street at a bar watching the Red Sox lose game three 19-8, followed the next night by Dave Roberts stealing second base en route to the greatest comeback in playoff history.
Yes, I would have been at the bar with my friends, even if it was during our reception. At that point I'd been in love with the Red Sox a lot longer than her. Judge me all you want.
We ended up getting married on a beautiful sunny day the following June when there was absolutely nothing going on in sports.
The month of May marks the official start of wedding season – or at least that's what I was told when I asked ChatGPT, "Hi ChatGPT, when is wedding season?"
The majority of males in their 20s put an irrational amount of importance on watching sports, so with the start of wedding season I ask, with all the holidays and so much going on in sports, what is the right weekend to get married and not miss anything?
Let's run it out …
January – March
Playoff football in January and the Super Bowl in February. Daytona. End of February is an option.
March? I dare you to plan a wedding in March and expect anyone to pay attention. Four straight weekends of March Madness including the conference tournaments and the first four rounds of the NCAA tournament.
Do you want the background music of your wedding being the sounds of grown men erupting in joy because they hit the over on a 32 point spread between the 1 and 16 seeds out of the south region? Get married in March.
Available dates: Last two weekends in February.
April – June
The first two weekends of April are the Final Four and the Masters. A tradition unlike any other isn't your wedding – it's dudes sitting on a couch watching golf and that's what'll happen if you get married in early April.
April also includes the NFL Draft. Who's on the clock and ready to make a pick of the bridesmaids on the dance floor? Not the groomsmen. They're looking at their phones grousing about the Panthers taking a lineman in the third round.
In May you're contending with the Kentucky Derby on the first weekend, the Preakness on the third weekend and Memorial Day, leaving one open weekend in May.
You're dodging a lot in June, too. The Stanley Cup and NBA Finals. The final leg of the Triple Crown – which I once watched in the parking lot of a wedding reception with a van driver who had a TV with an antennae.
Get married the same weekend as the U.S. Open and Father's Day in late June? Why don't you just flip your dad the bird before he walks you down the aisle. Just what every dad wants to do – blow a wad of cash on a weekend meant to honor him.
Available dates: Last two weeks in April, third weekend in May, first weekend in June.
July – September
The flexibility on the back half of wedding season depends upon where you live.
If you live south of Maryland, your guests will curse you for making them get dressed up in 90 degree heat in the summer. There's also the fourth of July and family vacations, making that month ripe for a massive slate of declined RSVPs.
I guess things start to cool off at the end of August but that's when college football starts back up and … just no. Don't get married during college football season. No one will like you.
September is Labor Day and the start of the NFL season. You know what no one wants to do? Go to your Sunday post-wedding brunch and then fly home on an NFL Sunday.
Available dates: None
October – December
MLB playoffs. NFL. College football. Halloween. Thanksgiving. Christmas.
I just don't understand how anyone finds a good weekend in the last three months of the year unless you have a football-themed wedding.
New Year's Eve might seem like a hard pass but one of the most fun weddings I ever attended was on New Year's Eve. I didn't have to make any plans. I was forced to get dressed up so I couldn't complain about it. I got to hang out with all of my friends. Open bar. Free fancy meal. RSVP plus one, please.
Available dates: New Year's Eve.
•••
So that's it. You have a handful of weekends when no one will complain about missing sports on the date you picked for your wedding.
Am I being ridiculous? Yes. Am I prioritizing my self-interests over a loving couple who just wants to share their nuptials with their family and closest friends? Yes, of course I am.
But in my defense, I prioritized others interests when we chose not to get married that October. Because of me, my friends and I were able to witness the comeback win that would catapult the Red Sox over the Yankees and lead to their first World Series win in 89 years.
It's what people with no command of the English language call a win-win. I got to see a Red Sox win. And I got married on a sunny day about eight months later. It all worked out.
For better for worse, for richer, for poorer, in sickness and in health, to love and cherish. Always.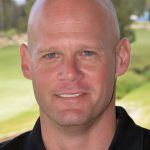 Jon Show lives in Robbins Park with his wife, who he calls "The Mother of Dragons." Their 13-year-old son is "Future Man" and their 10-year-old daughter is "The Blonde Bomber." Their dog is actually named Lightning.