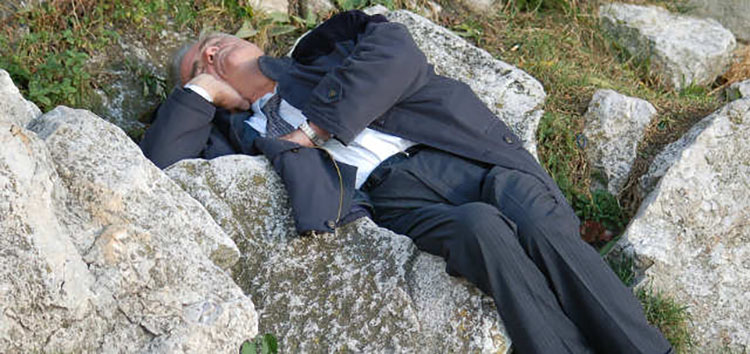 The Mother of Dragons (and I, but mostly her) recently purchased a leather sectional. It's a very nice sectional. Expensive sectional. But it's durable and should last a long time. Keep in mind it would have to last two generations to be worth what we paid for it but I'm working on voicing my opinions less. So it's a nice couch.
I do have very strong opinions on furniture. Not what it looks like or whether it matches anything. I just want stuff that's comfortable enough so I can happily sit, nap, watch television and relax. And maybe nap.
We have a very mixed bag of furniture in our house so I'm going to rate every single piece based on a scale of one nap to ten naps because…why not?

Bonus room chofa – 9 naps
Coming out of the box with my favorite and our oldest piece of furniture. An absolute war horse that's survived two young kids. What's a chofa? It's a regular couch with a chaise on one end so two people can be horizontal without touching each other. Who wants to sit on a couch and watch TV while wrapped in a human blanket like a serial killer?
The best part about this chofa is that the arm rests are also elevated cushions so your head has a built in pillow when you fall asleep.

My office chair – 1 nap
Hate it but oddly enough I have napped in it. It doesn't totally fit under my desk and if my butt ends up in a certain spot the hydraulics slowly drain and then ten minutes later I realize my chin is resting on the desk.
It had the word ergonomic stamped across the box when I bought it. I think it was even in the name of the chair – like Ergo Workmaster2000. Two years ago I went to a doctor for lower back issues and she told me that my style of chair was basically the worst thing you could do to your back and hips. Did I get a new chair? No. Now I have hip problems.

Front porch rocking chairs – 3 naps
I'm not a rocking chair guy but I wish I was. Hot day. Shade. Tall glass of Arnold Palmer. Right up my alley.
When I sit in a rocking chair I can't sit and not rock, but when I sit in a chair I want to just sit and not move. This presents a personal dilemma that makes rocking chairs much too conflicting for me. I feel the same way about hammocks.

Bedroom lounge chairs – 8 naps
We have these two short lounge chairs in our bedroom that have 12-inch cushions and reclined backs. Nap-a-licious.
Last weekend when I came home from fishing and was half frozen I stripped down to my long underwear, turned on the Mother of Dragon's heated blanket and wrapped myself up like a baby burrito and drank coffee until I was warm.
Bonus points. The chairs are behind a lockable door and have a cushion-y foot rest. Foot rests have a fancy name but I can never remember what they're called. Mongols? That's not it. Definitely the name of an empire.

Dining room chairs – 0 naps
We have dining room chairs with backs that consist of a single piece of wood that goes wrist to wrist around your back and is supported by two more pieces of wood going up the sides of your torso. This means if you sit back you almost fall through the chair.
The solution was to purchase pillows that rest between your back and the chair to keep you from falling out of the chair. But if you lean back your butt slowly slides out of the chair.

Back patio furniture – 8 naps
Fantastic. Again I believe the 12 inch cushions are the secret. It also has flat, elevated arm rests and I'm a firm believer that outdoor furniture needs to have a flat armrest that allows you to rest a drink. Who sits outside without a drink? The minute my butt hits an outdoor chair I want a beverage appropriate for the time of day.

Bar stools – 7 naps
Fairly comfortable. They have a high back, which I like. Similar to the dining room chairs, my wife has employed an aftermarket seat pad but I don't recall why. They're wicker so sometimes they tip over and massive amounts of crumbs fall out of them because our children are animals and can't eat over their plates.

Family room couch – 2 naps
We purchased a sectional five years ago knowing that it wasn't our forever couch. With two little kids, it was a couch that they could eat on and puke on and jump on and we wouldn't have to yell at them or make them feel like they live in a mausoleum.
But I hate the couch. In my mind it was supposed to last at least seven years but it's sagging and the back cushions won't stay in place. Sometimes it smells like the kids. The sections won't stay together no matter what I try. Also there's one more thing that no one knows…
A month ago the dog peed on the couch. I told no one. Sorry family. I did wipe it off and flip the cushion over? I know. I know. I'm a terrible person. The replacement couch will be here this week.
By the way, if anyone's in the market for a gently used sectional please check out my post on Craigslist. Great couch. You'll love it. Can't even smell the dog urine.
Jon Show lives in Robbins Park with his wife, who he calls "The Mother of Dragons." Their 10-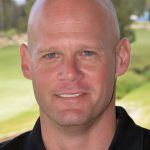 year-old son is "Future Man" and their 7-year-old daughter is "The Blonde Bomber." Their dog is actually named Lightning.