PERSON ON THE STREET  | By Tonya Rivens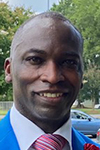 July 7. Mark says it takes 10 minutes to get to exit 28 from his home then twenty minutes from exit 28 to Potts Barber shop @ 21234 Catawba Ave (downtown) during AM drive time.  He feels traffic congestion will improve once commuters are made aware of alternate routes such as Nannie Potts Lane.  Mark suggests the town pause development and place a traffic light on Ferry and Catawba by Smithville Park.
Mark Muldrow, 48
Master Barber at Potts Barbershop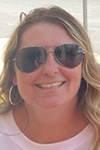 Karen enjoyed the reduced traffic during COVID.  She uses WAZE to adjust and feels traffic has definitely gotten worse since she moved here 17 years ago. Karen wants to see more carpooling and light rail extended to North Meck. However, she admits that people will do what they want, including her.
Karen Frederick, 42
HR/payroll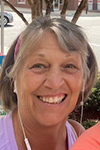 Linda typically only goes places she can walk to or ride her bike to. When she has driven, the traffic has been "really, really bad," especially when crossing I-77—regardless of the time of day. Traveling takes her twice as long than when she moved here three years ago.
Linda Perry, 67
Retired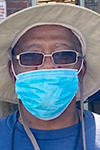 He says that traffic is "bad, real bad" and the continued development only makes it worse.  On Fridays, Curt says that it takes him 30 minutes to get from Smithville Lane to Food Lion. He suggested a moratorium on new home construction "since the town is overcrowded now."
Curt Thompson, 65
Retired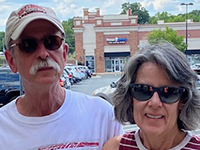 Alan says that the roads are set up for 1955, not 2021.  The couple moved here from New Jersey and feels the flyover needs to go. "It's horrible and we do anything to avoid the area." He suggests that the town get rid of the Diverging Diamond.  Although many people would like new roads and infrastructure before allowing development, they said the town would get sued by developers.
Alan and Susanne Theis, 67
Retired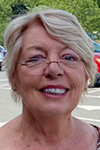 She describes traffic here as a nightmare, especially at Exit 28. Cynthia says to reduce backups, the town should enact a temporary building moratorium until the roads are improved.
Cynthia Plyler, 73
Retired
Tonya Rivens is a multi-skilled journalist and is currently heard on Streetz 103.3/100.5 FM, blogs at tonyarivens.com.